Soweto is arguably the most well known part of Johannesburg. https://en.m.wikipedia.org/wiki/Soweto        It is the largest township in South Africa with over 1.2 million people.  Townships like Soweto are where the black people would go at night when they left Joburg after work in aprtheid era S。A。  https://en.m.wikipedia.org/wiki/Township_(South_Africa)       Most of the city was then left for white people.
I had last been in Soweto in 2001 and was amazed at the differences today.  The improvements were very clear and it was more like a city than a shanty town like I saw in 2001.  Many houses were of reasonable quality and some were really quite nice.  There were upscale restaurant /bar areas rather than run down shabeens.  Our guide Bongani was great and engaged well with the kids.  He was with MoAfrika tours https://www.moafrikatours.com. He was knowledgable and really entertaining.  He himself lived in Soweto.  He explained that a lot of money and effort has gone into improvements in all townships. As he said we got to visit the good, the bad and the ugly of Soweto.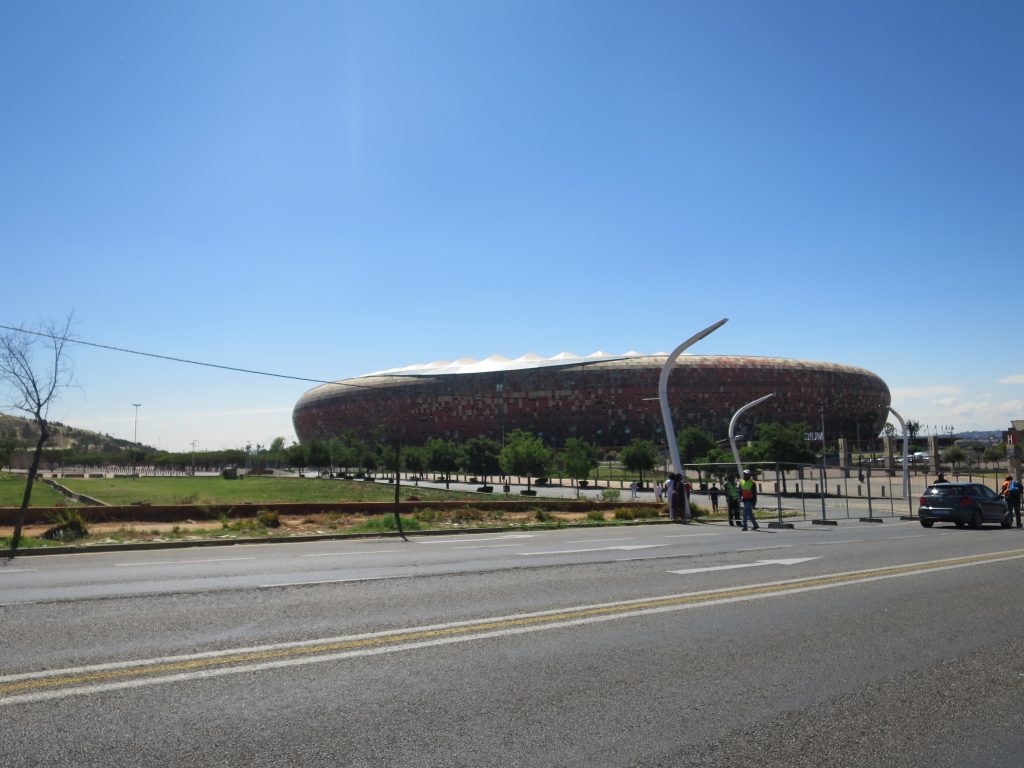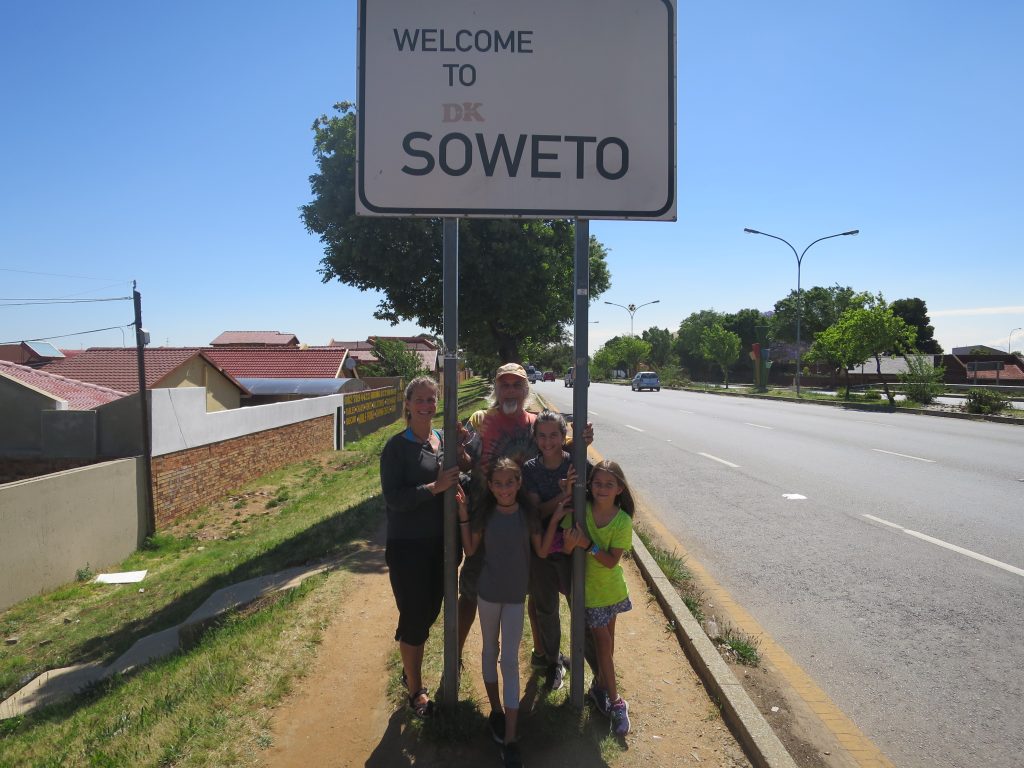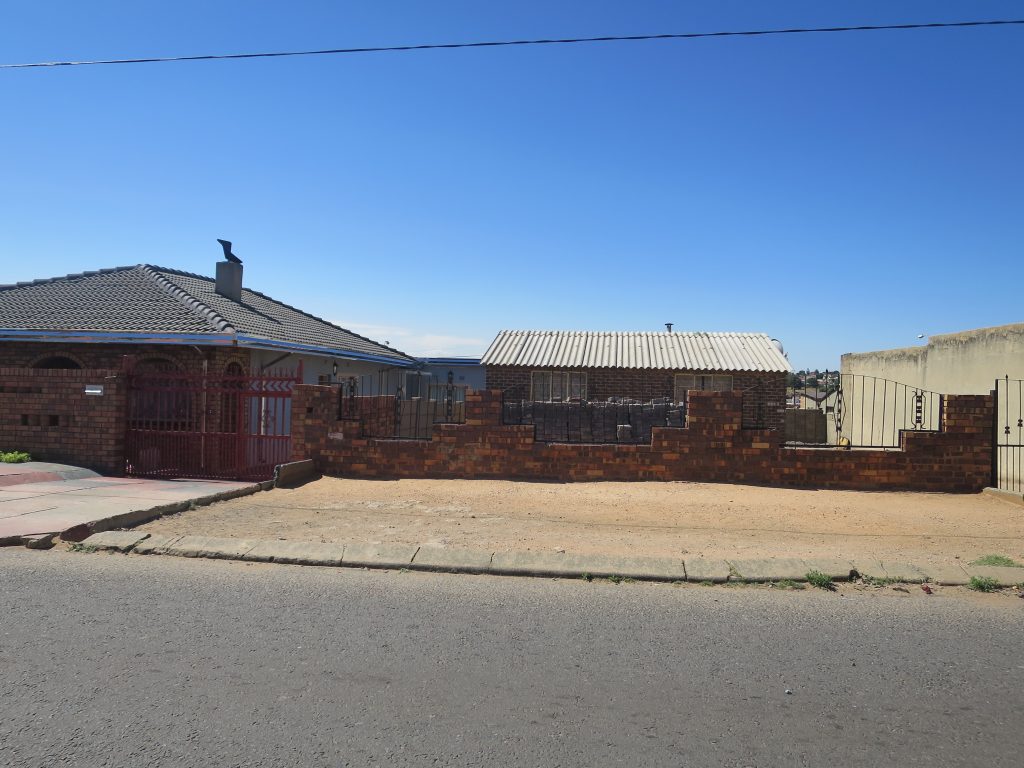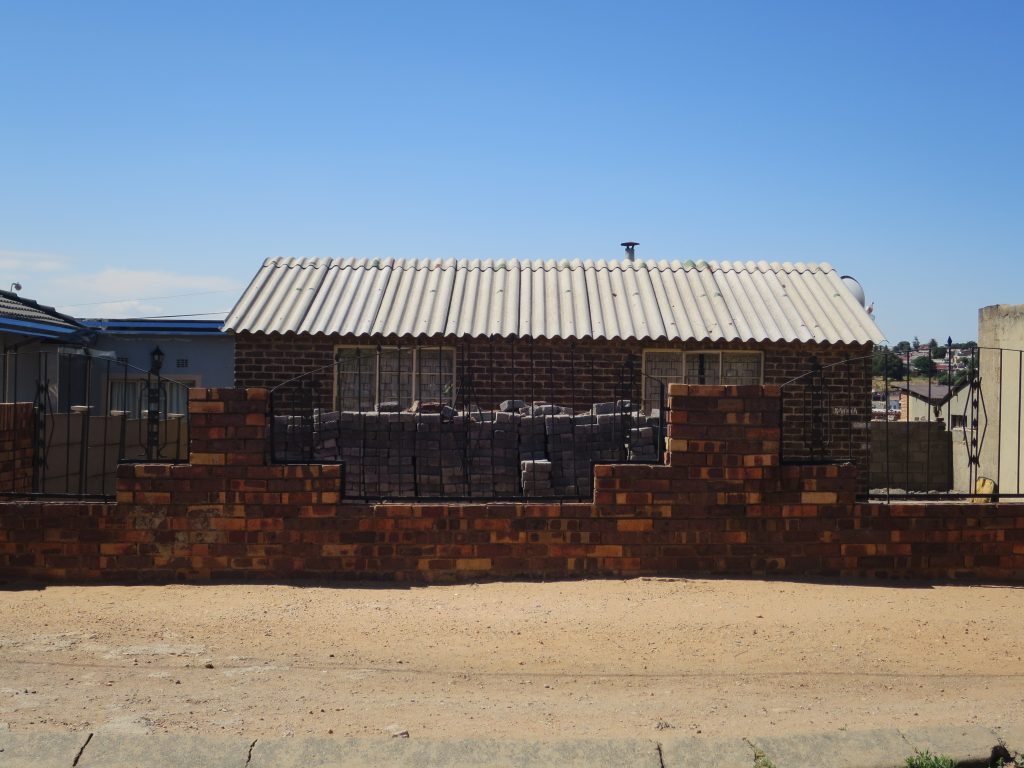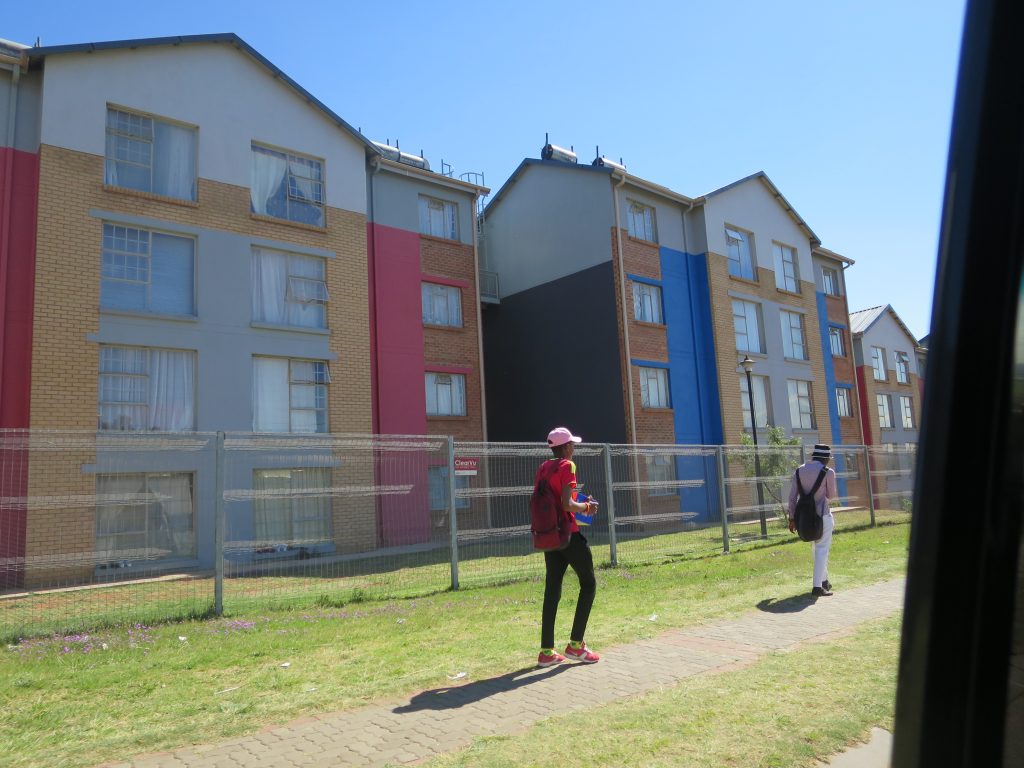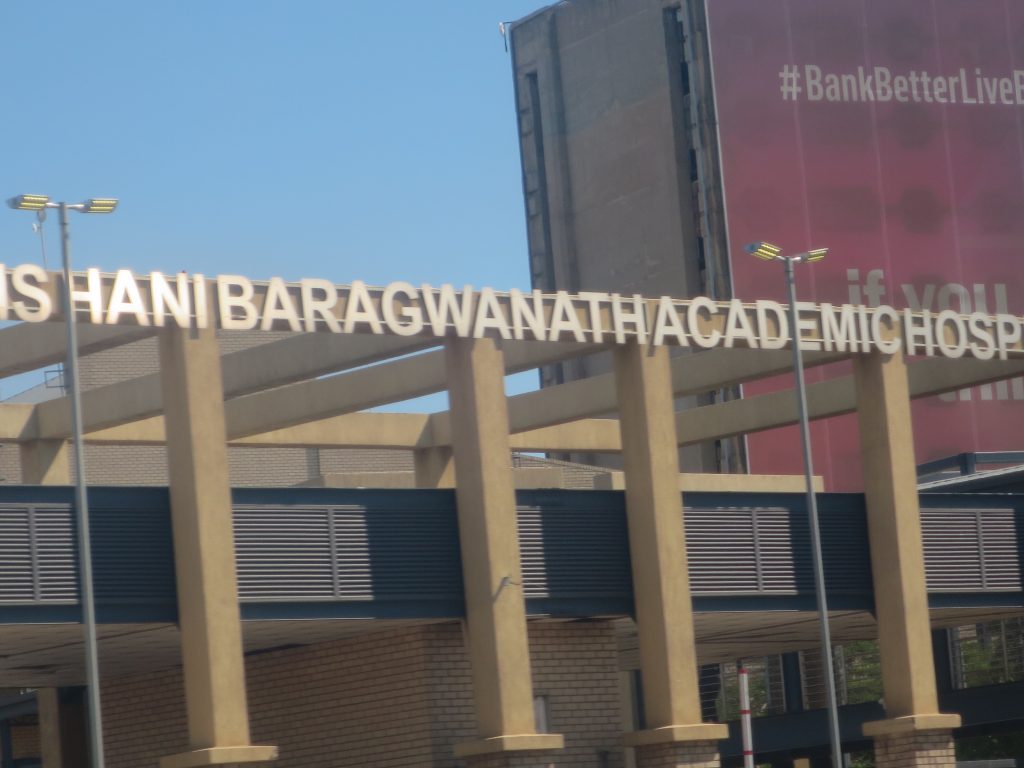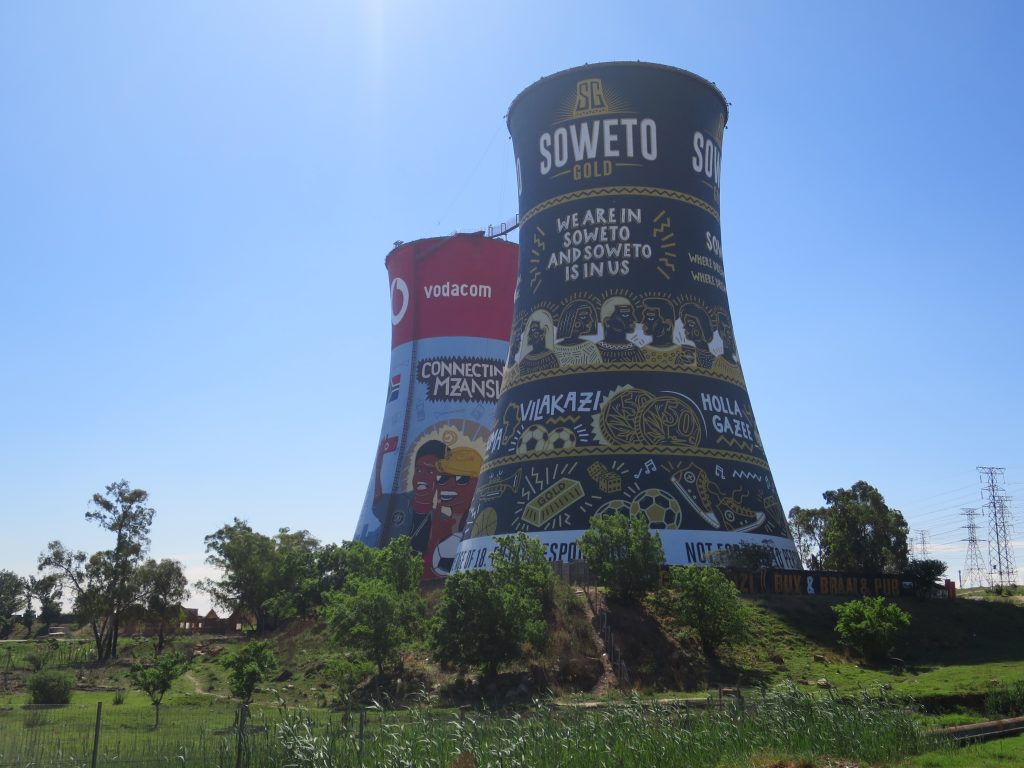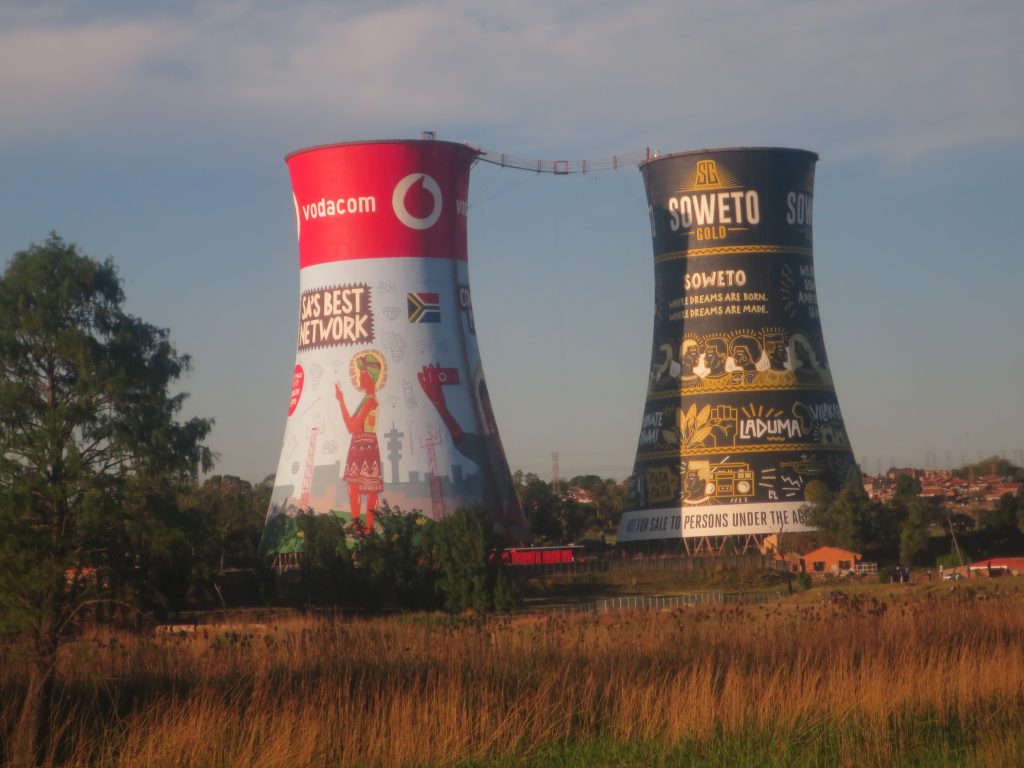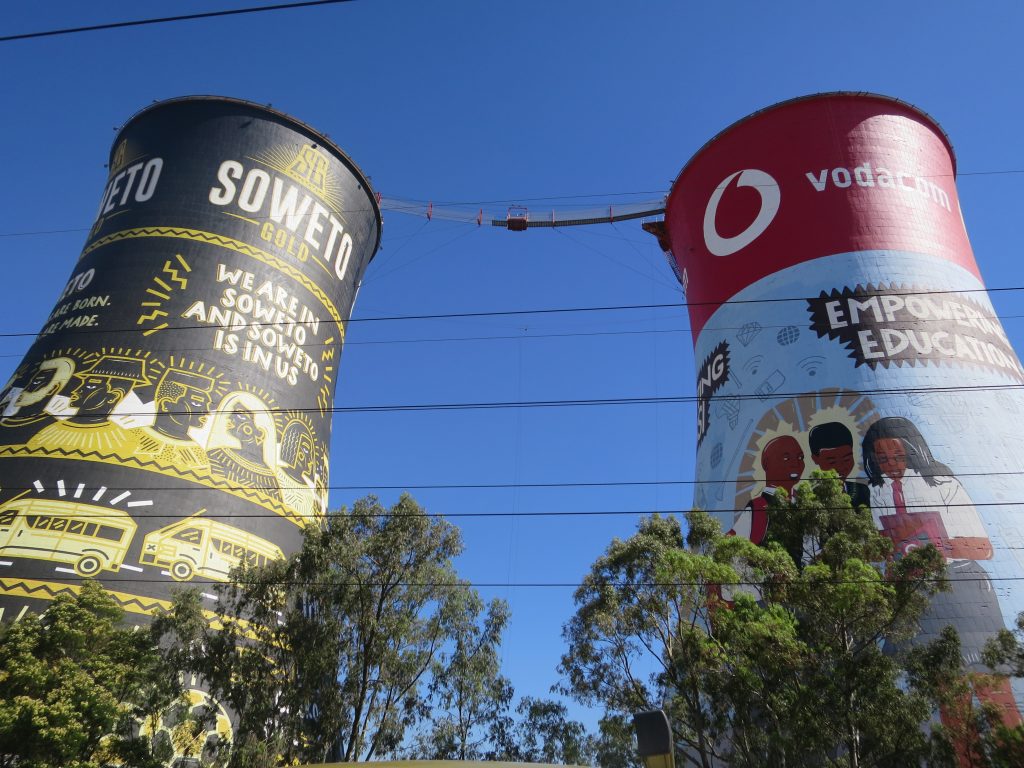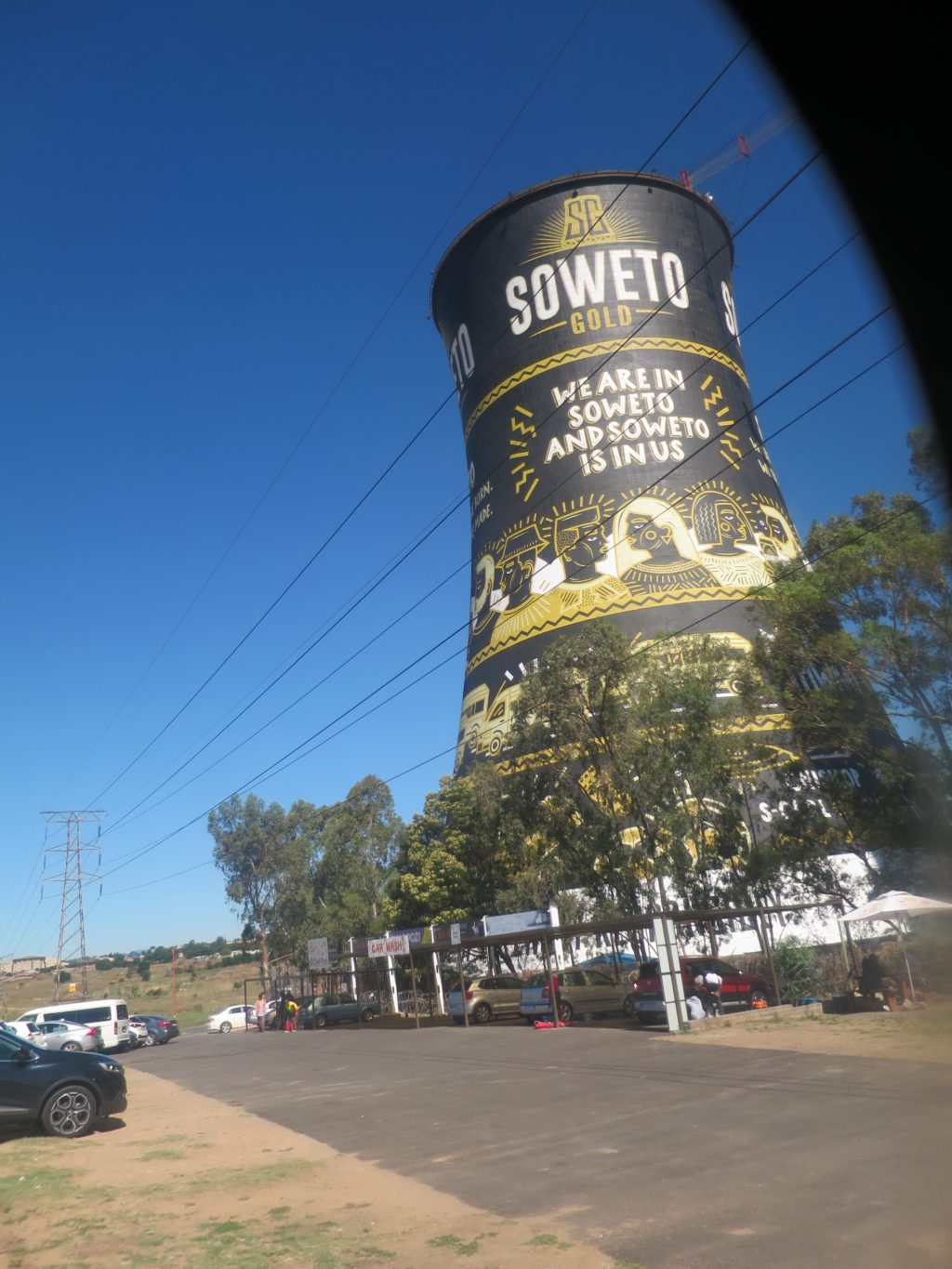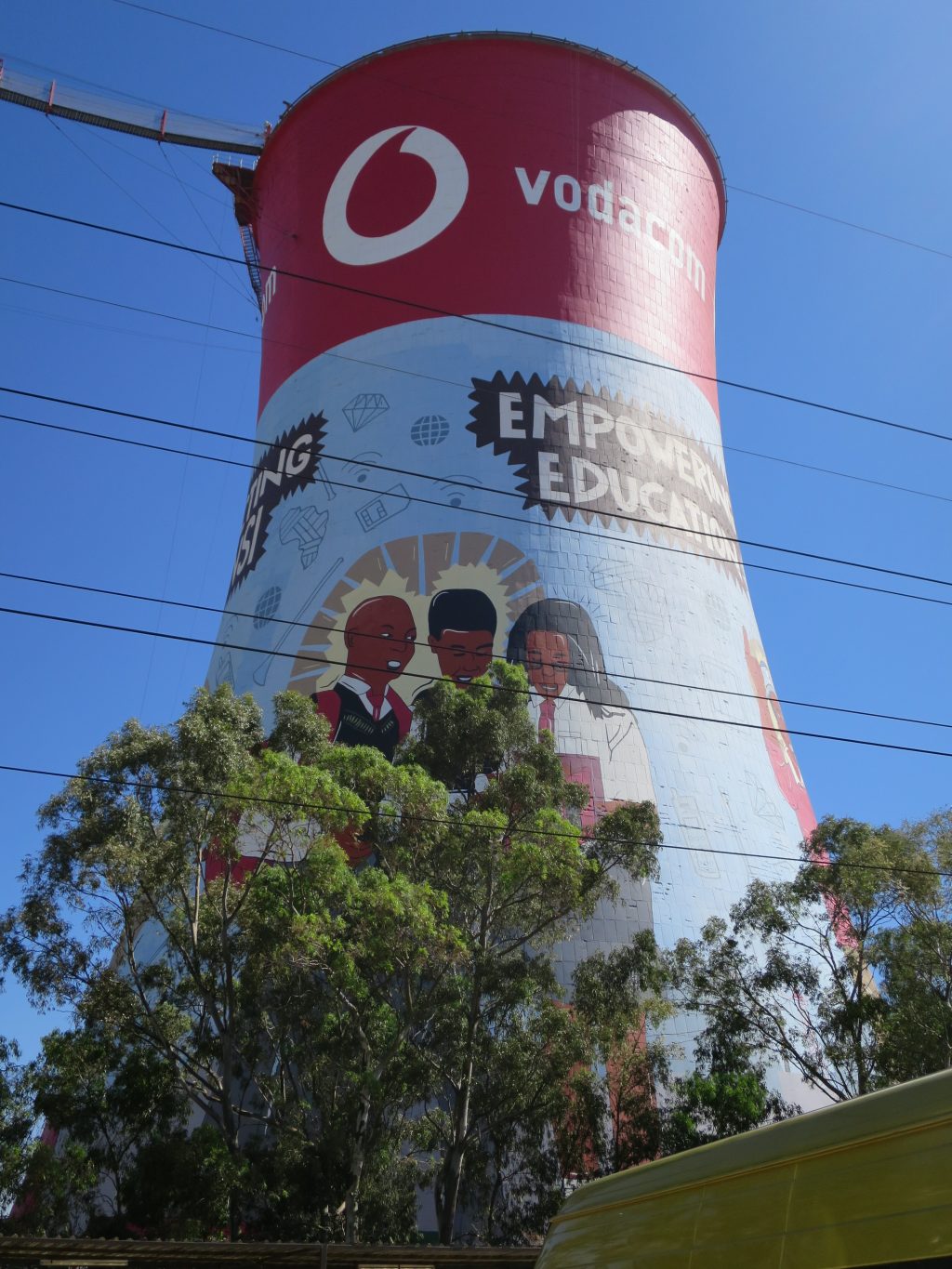 The Soweto I remeber
We then went into an area our guide said was for the poor of Soweto.  It was exactly like I remembered.  Our guide Bongani talked well and made it sound like all was well with tourism but these kind of things make me feel like we are in a human zoo and i am always uneasy.  What could one guide do if the local folks chose to run us out forcibly?  A guide gives such a false sense of security.  I clowned around with the kids and that always seems to go over well.  Many adults had that tired and somewhat desperate look….we saw a little school/kids centre and could donate – the kids area always keen to help other kids….This made me realise that South Africa still has a long way to go for millions of poor.  Before the poor were marginalised by a corrupt white government, now they are screwed by a corrupt black government – which is better?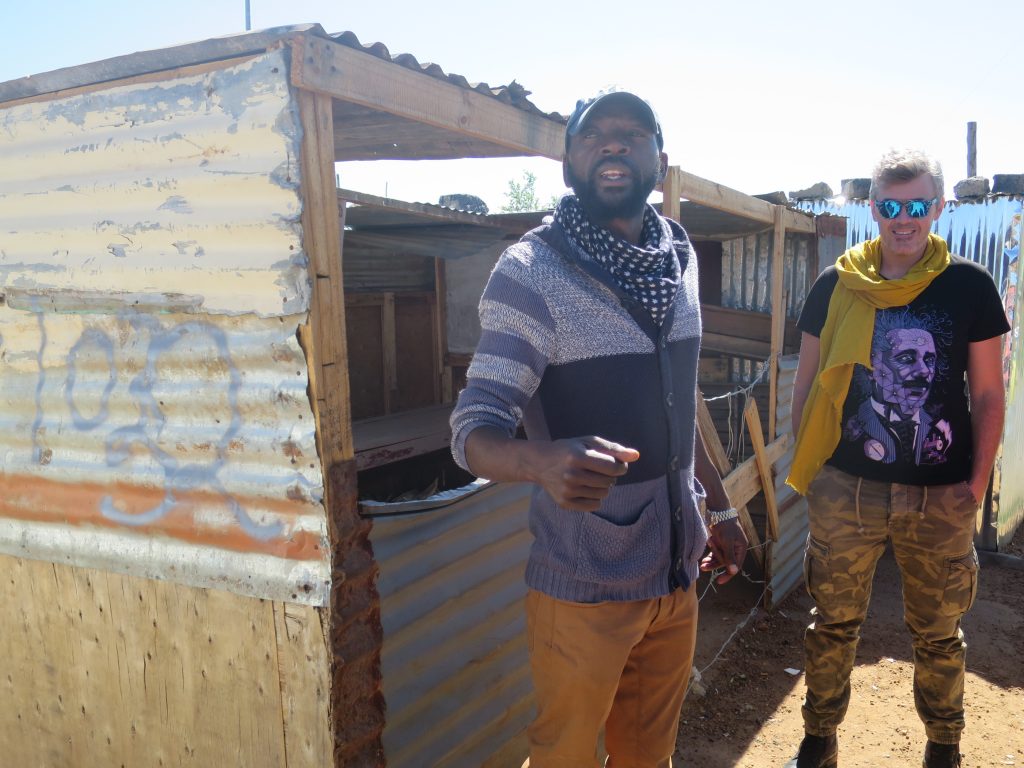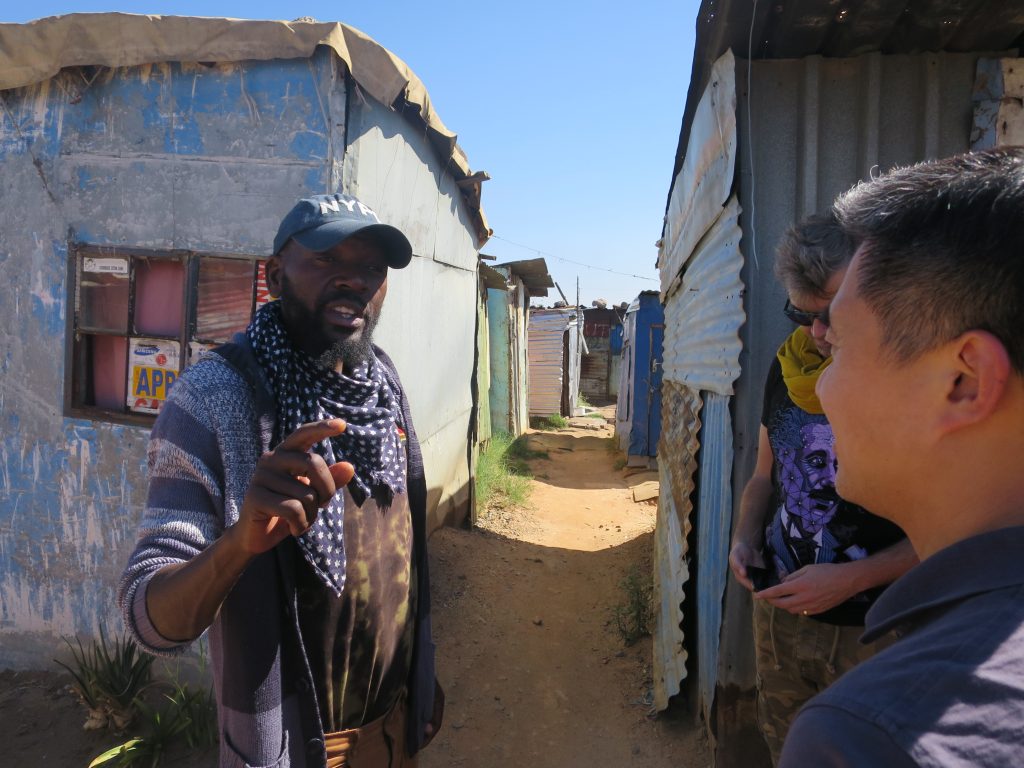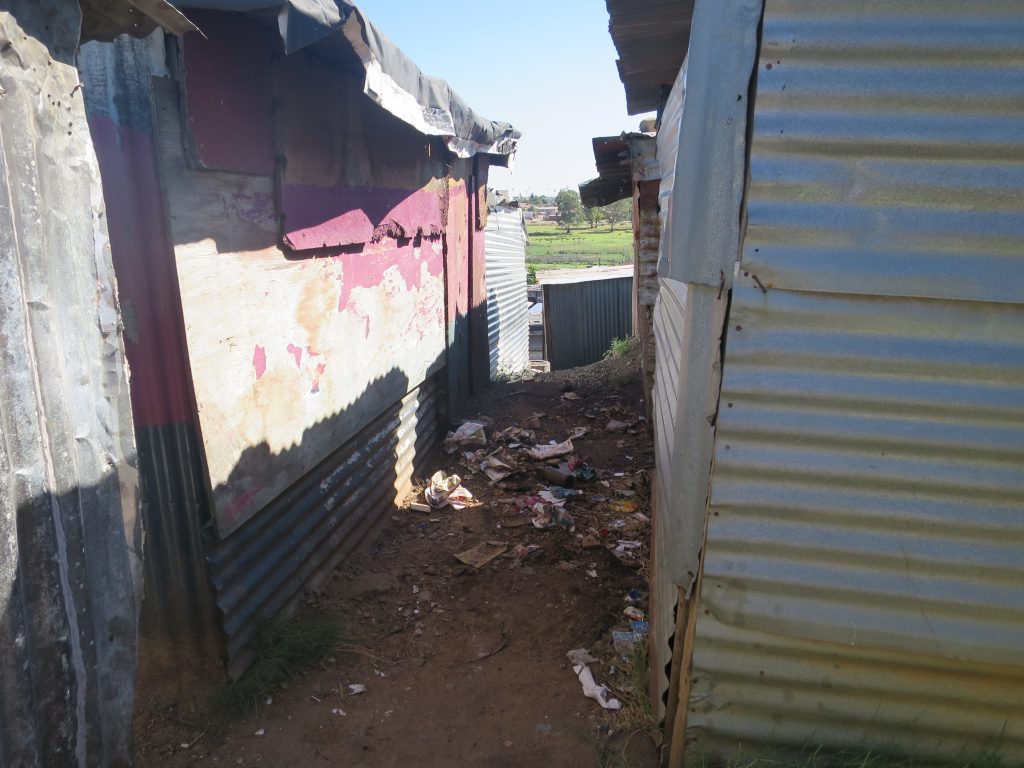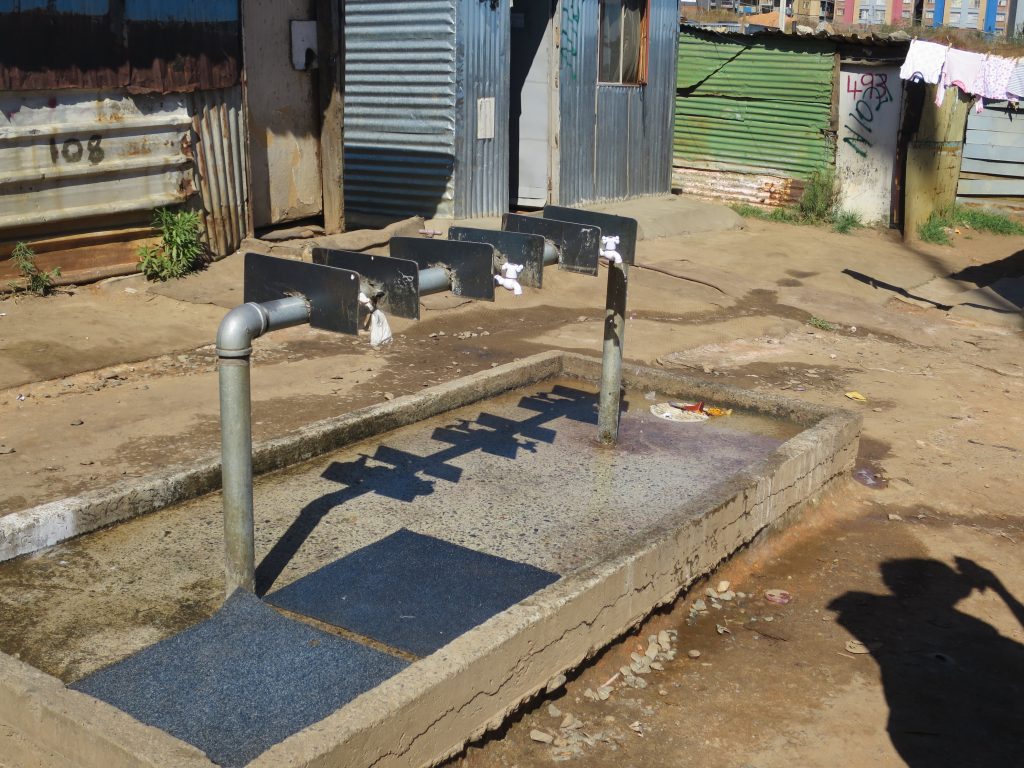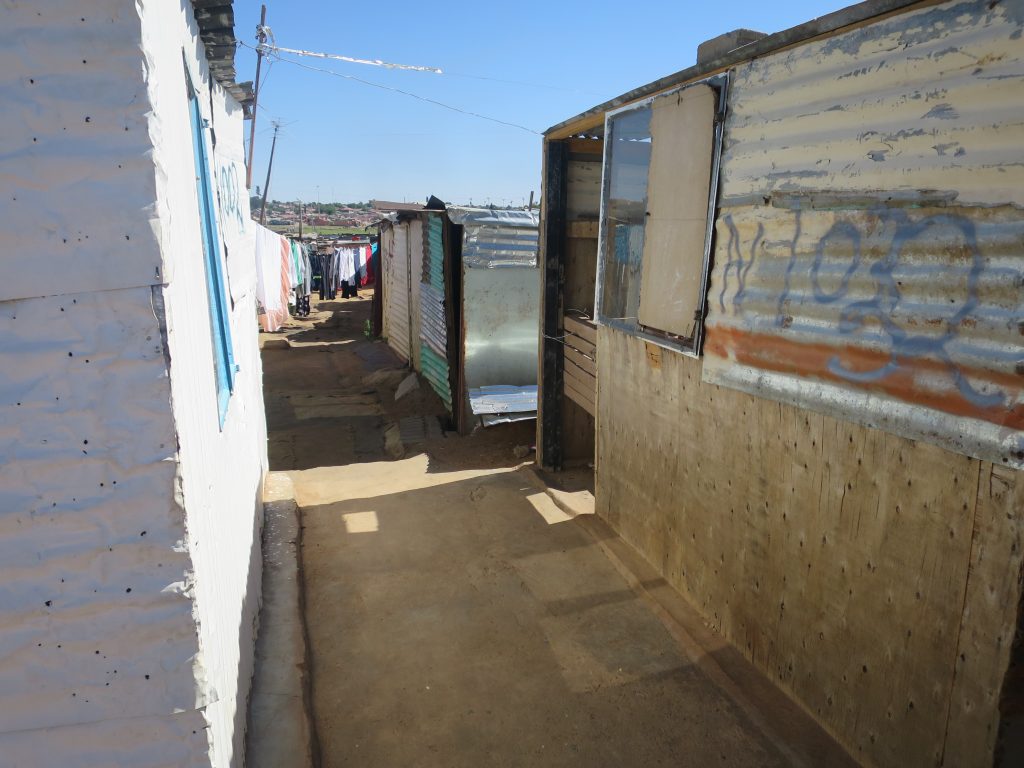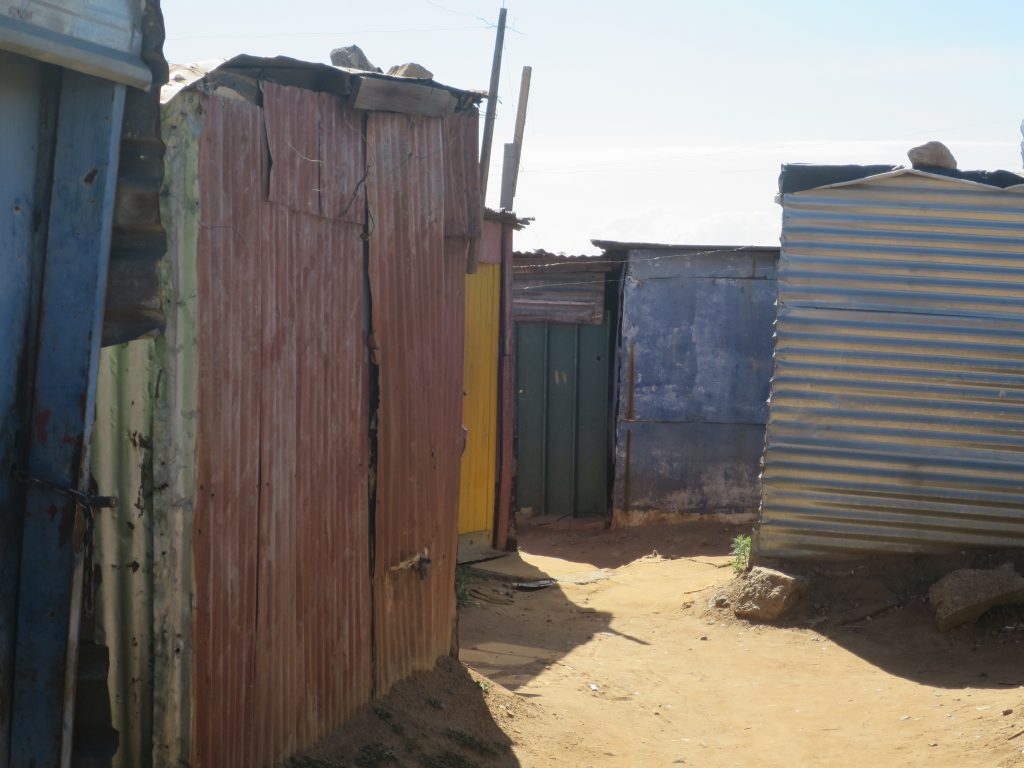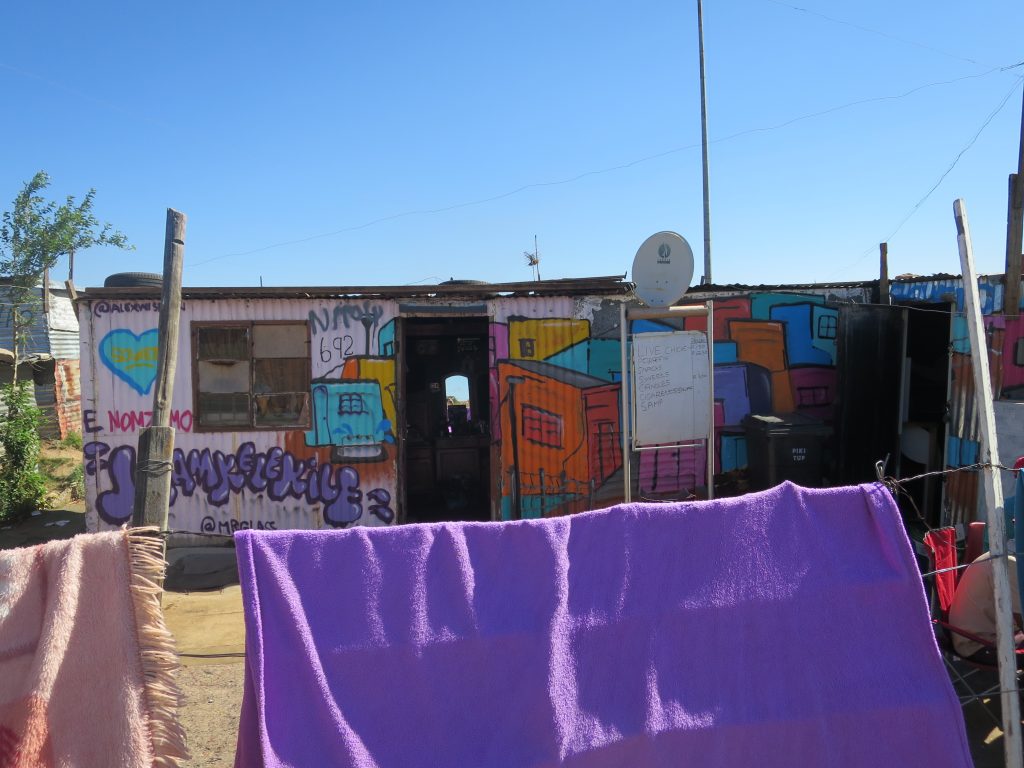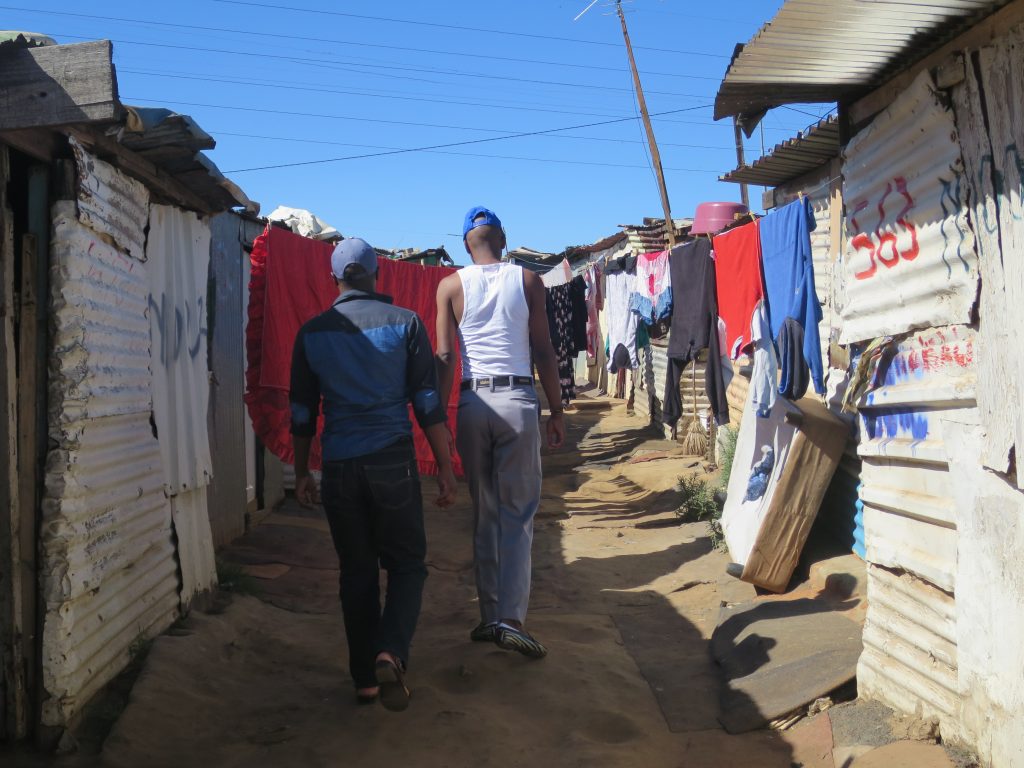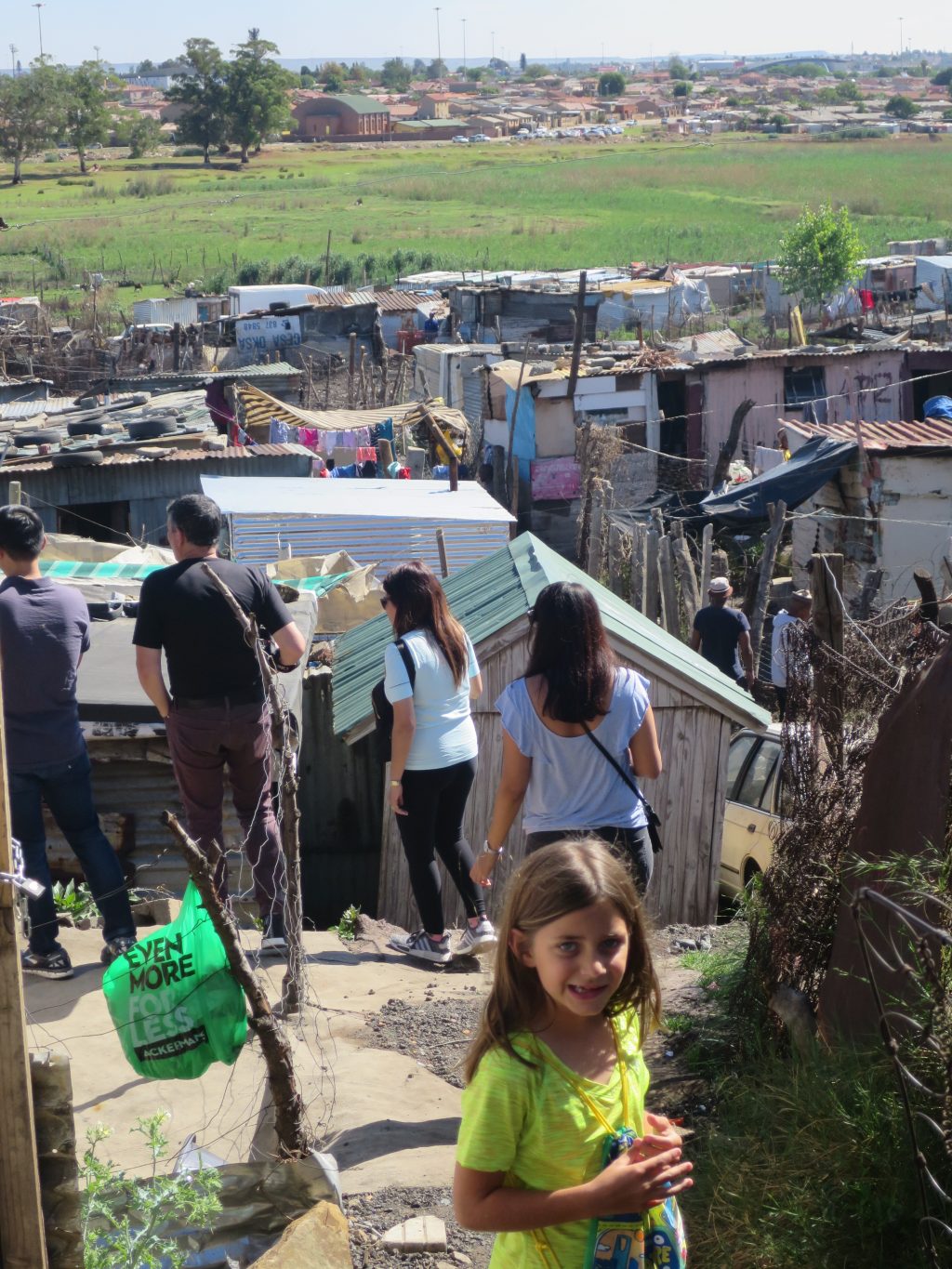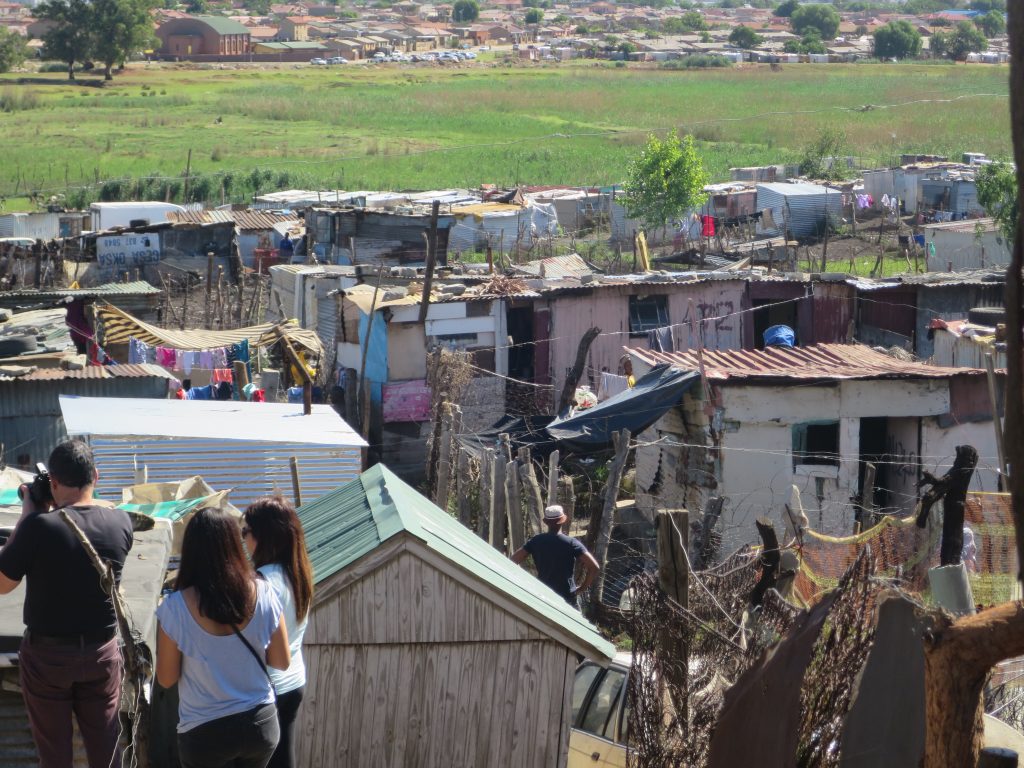 The green space in the back is a swamp so no one can live or cross that area