Usually our girls sleep ok on Xmas Eve but this year they were too stoked and didn't sleep much waking us at 5:30 or so on Christmas Day! We told them to go read the magazines in their stockings and return later…an hour or so later we ate a bit then moved to opening some pressies! As mentioned they had each received an email from the NorthPole Central Registry informing them their gifts would come to the right address and would be portable…they were prepared! We had time as it was only about 7 am – all that we had to do was open presents and talk to the Nana's and the Tahirali clan in Canada before a Xmas Lunch at a Cape Town hotel!it would be a busy and fun Christmas Day!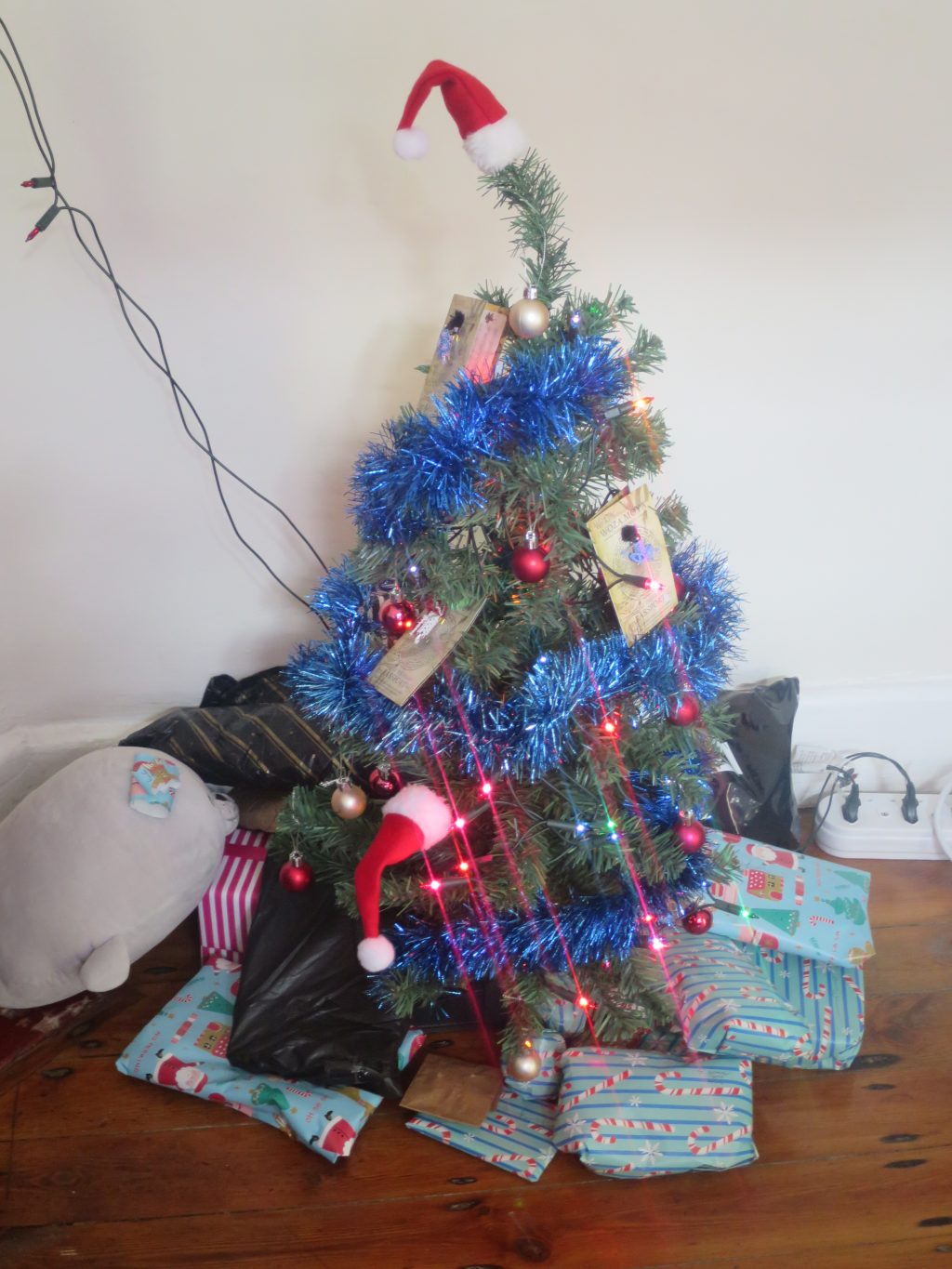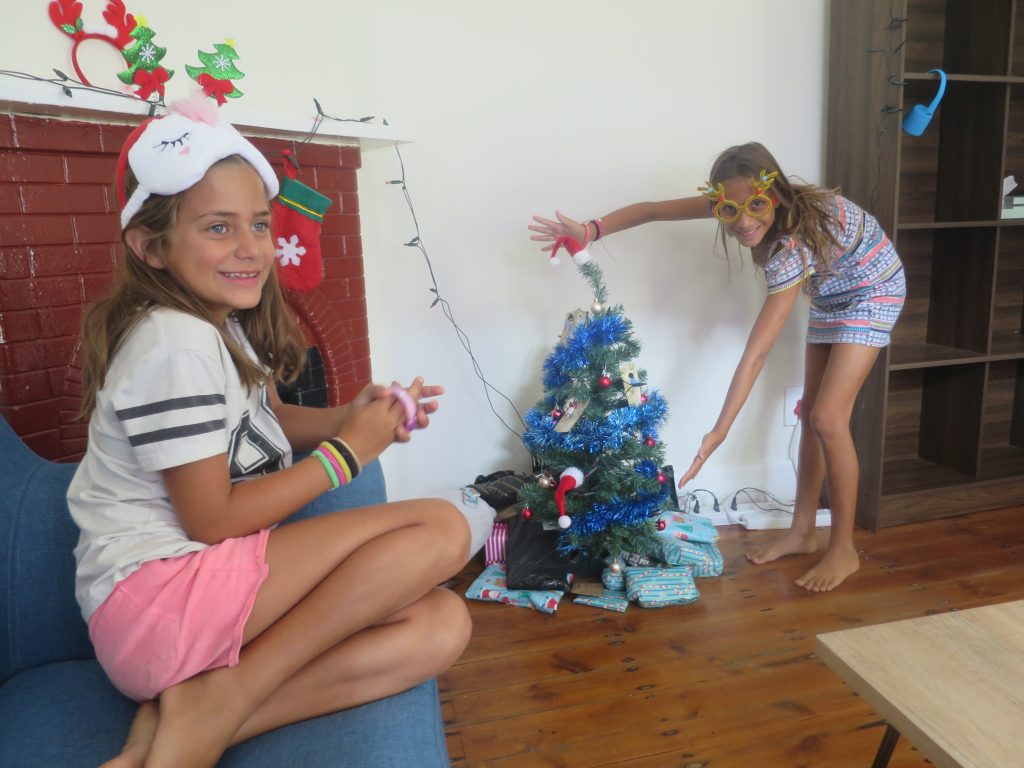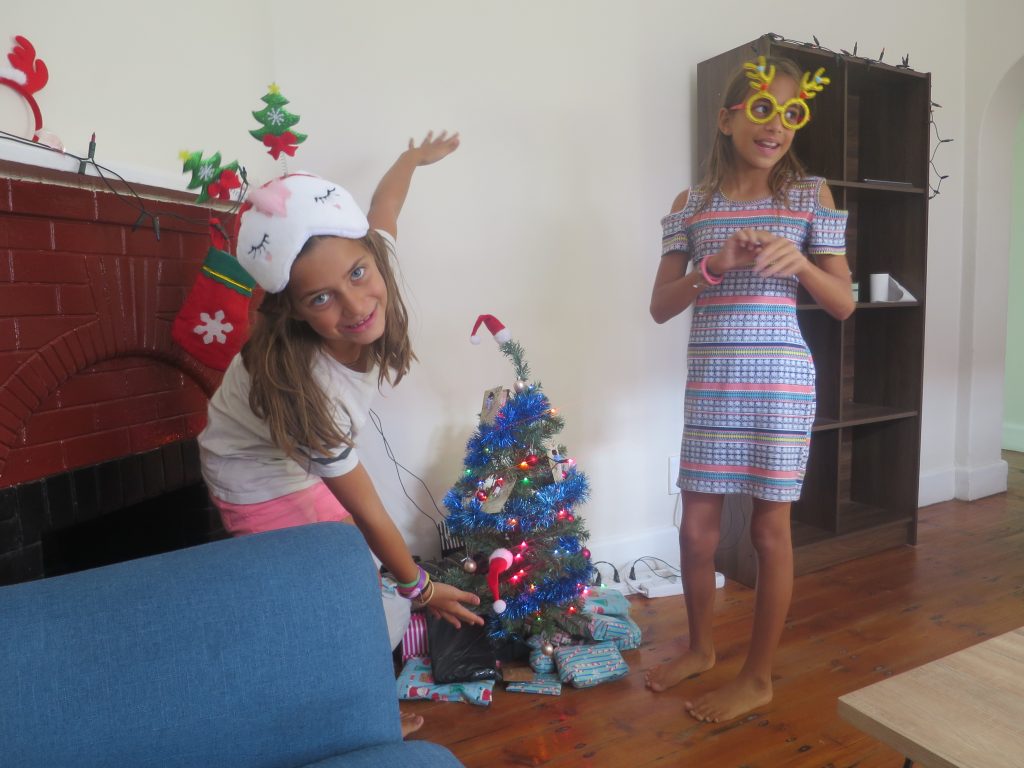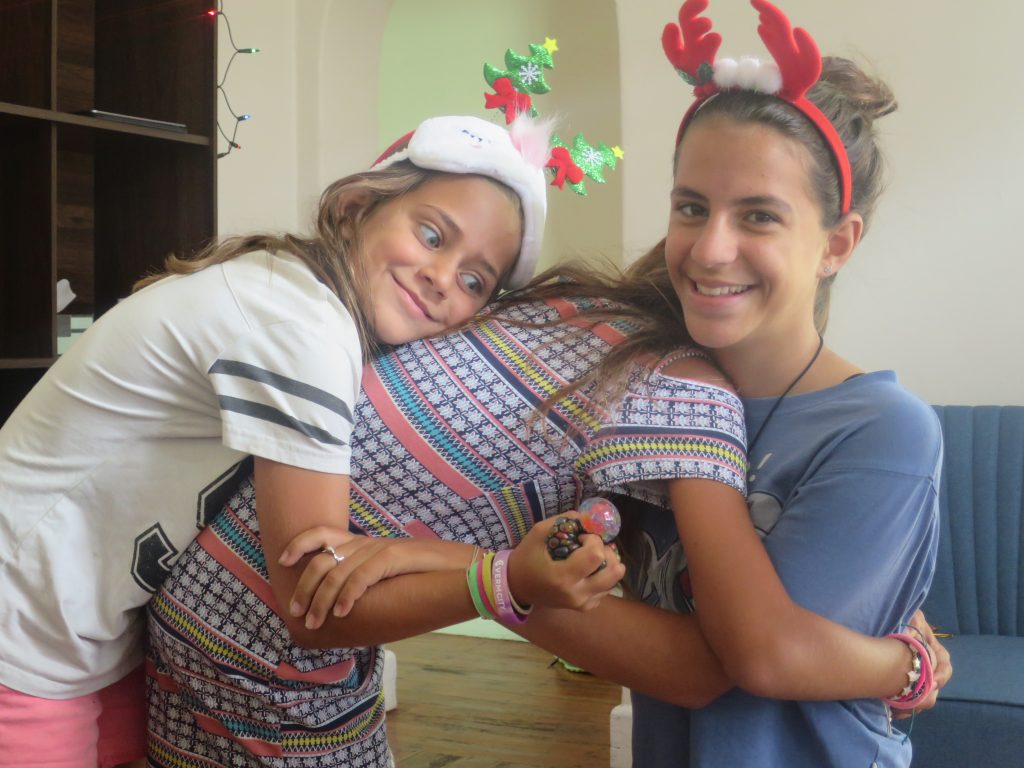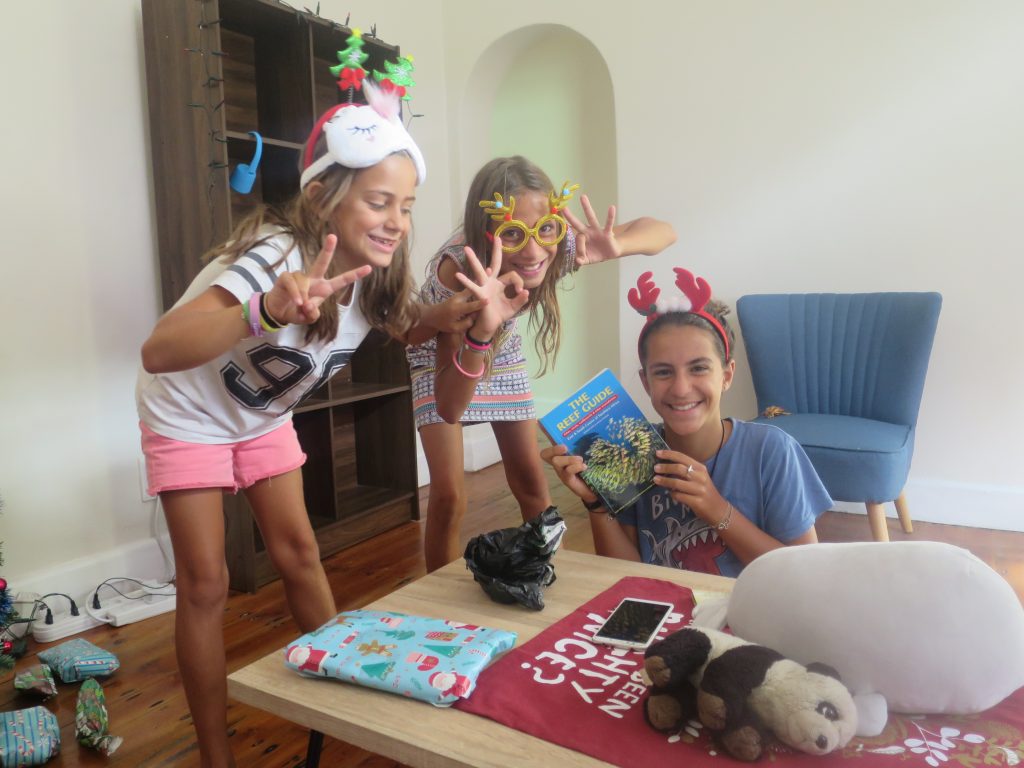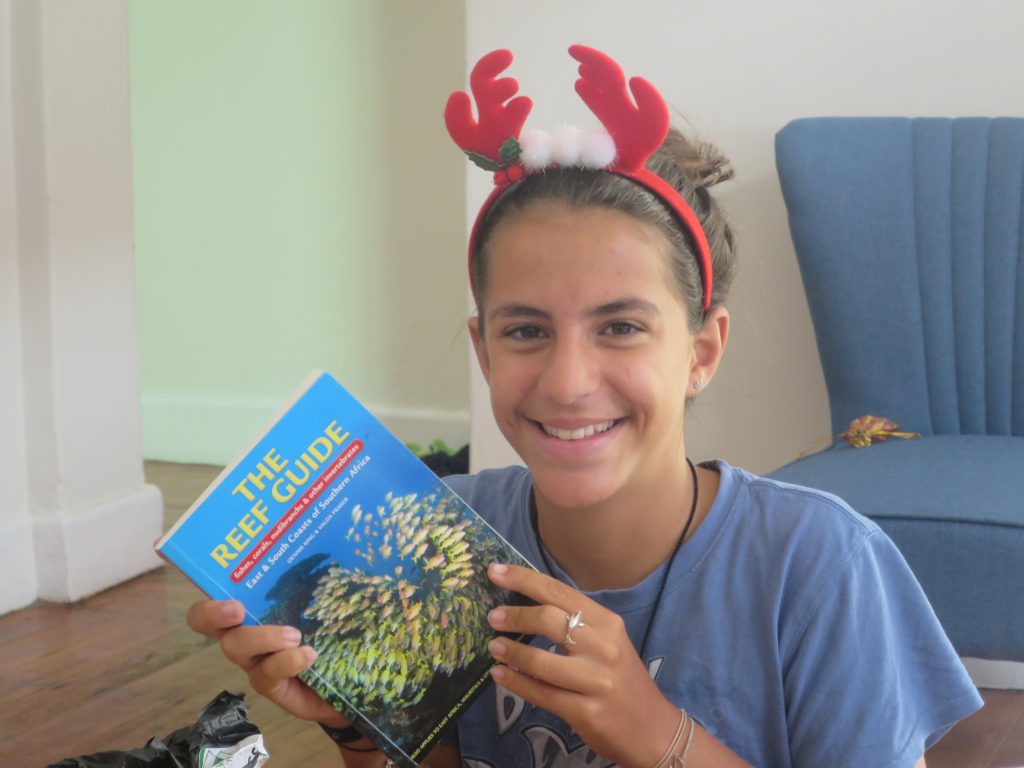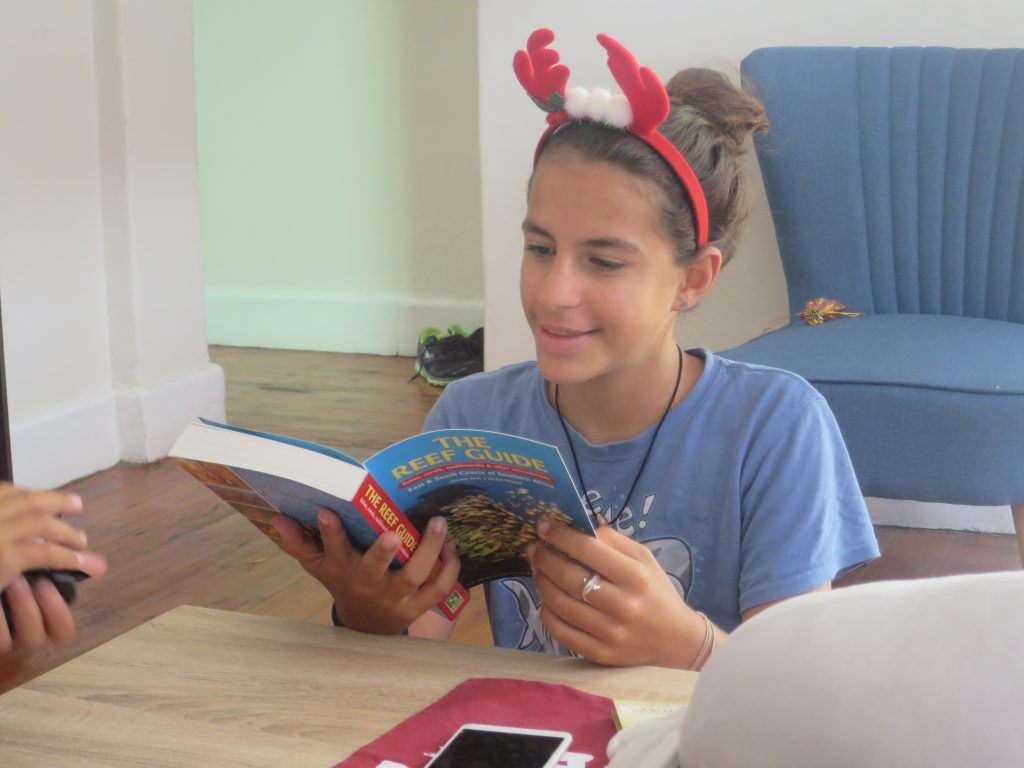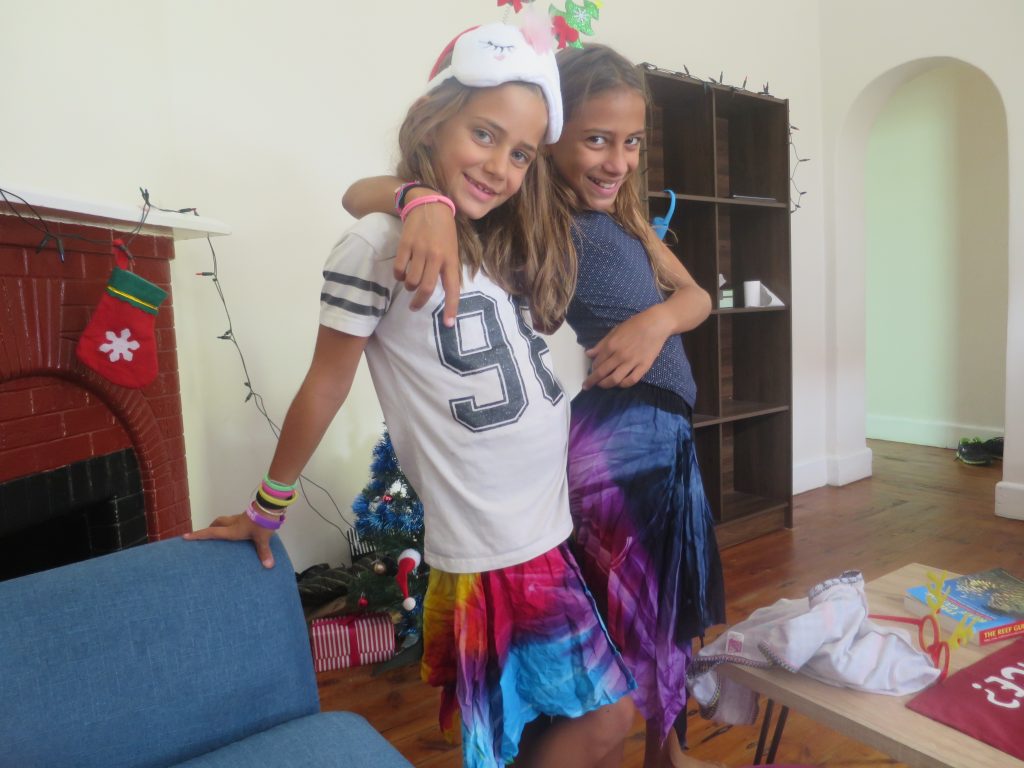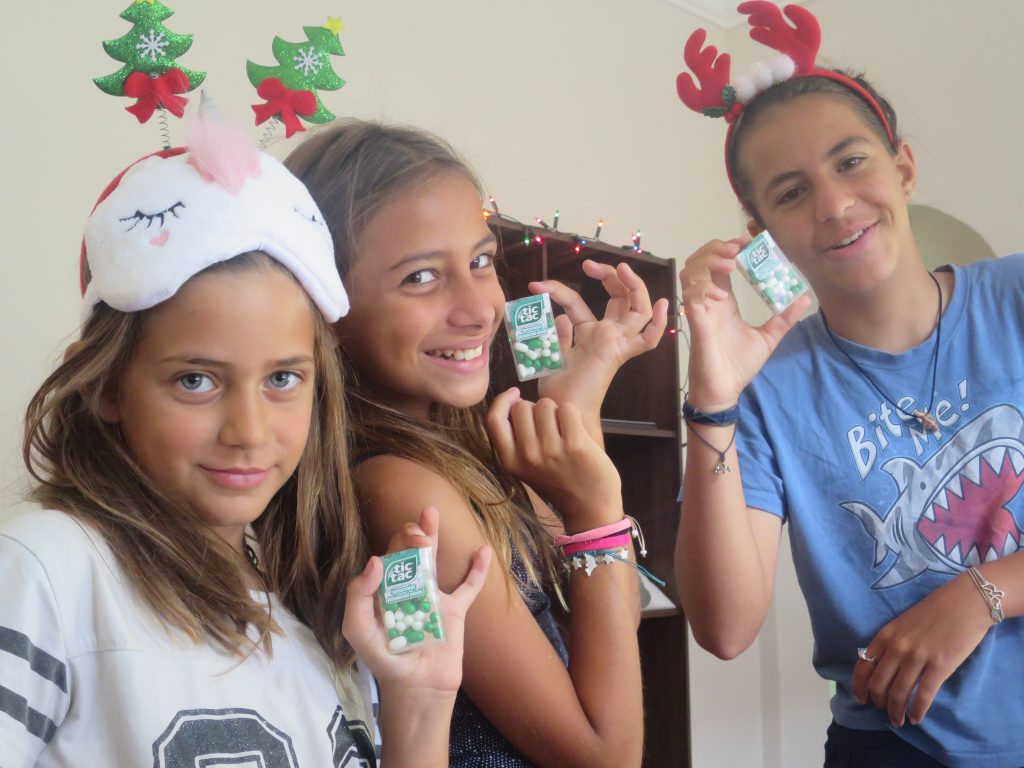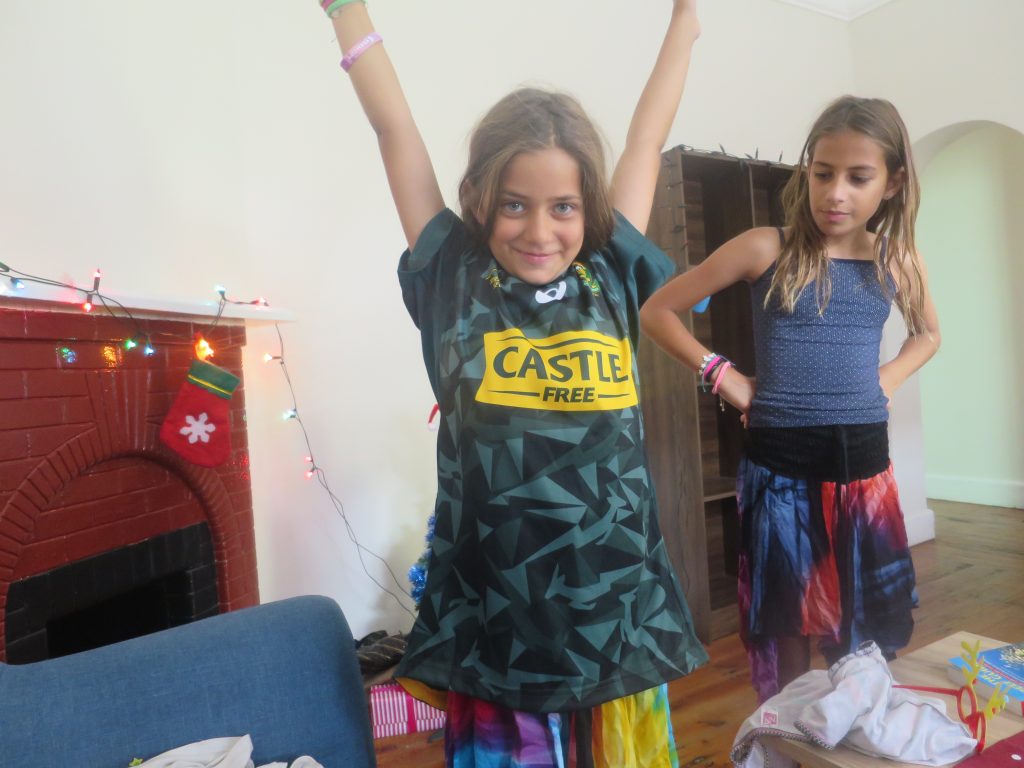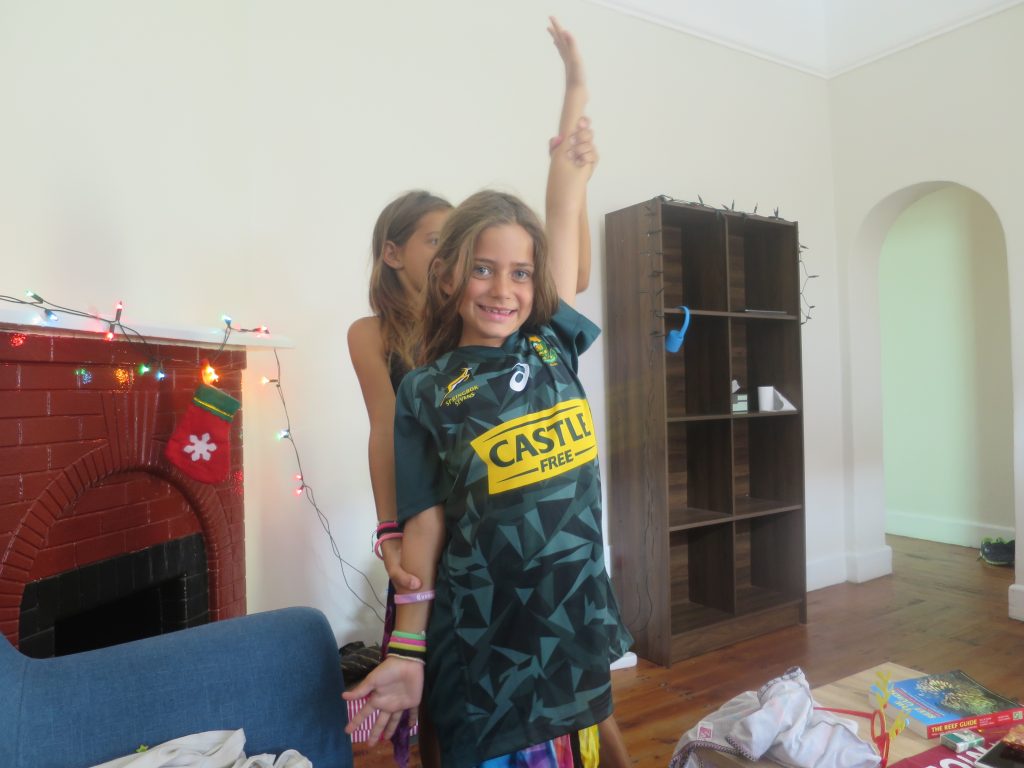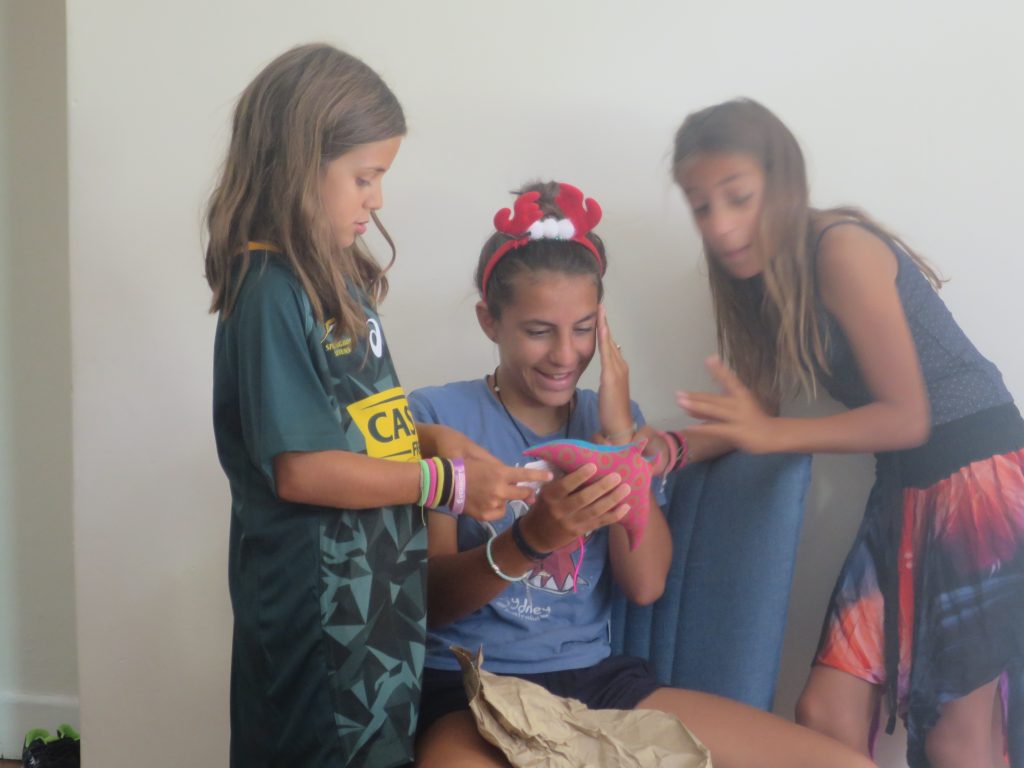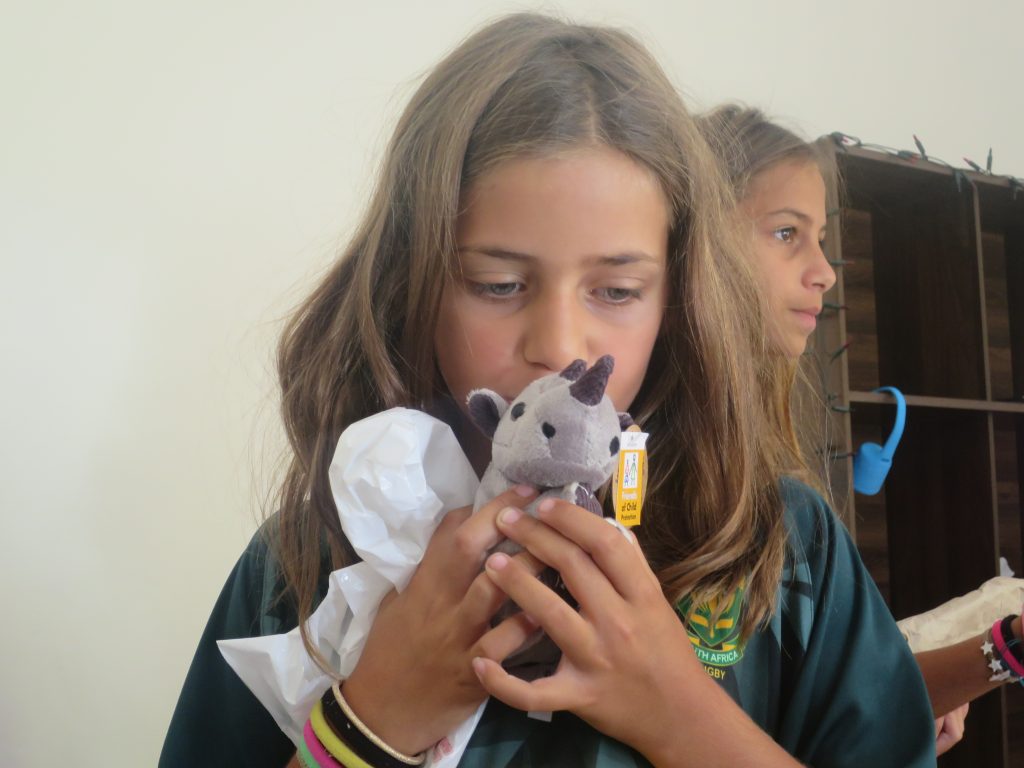 After presents and chats with family it was off to our Xmas lunch at the RBG Bar and Grill at the Park Inn by Radisson Hotel. We walked part of the way there as it was such a lovely day.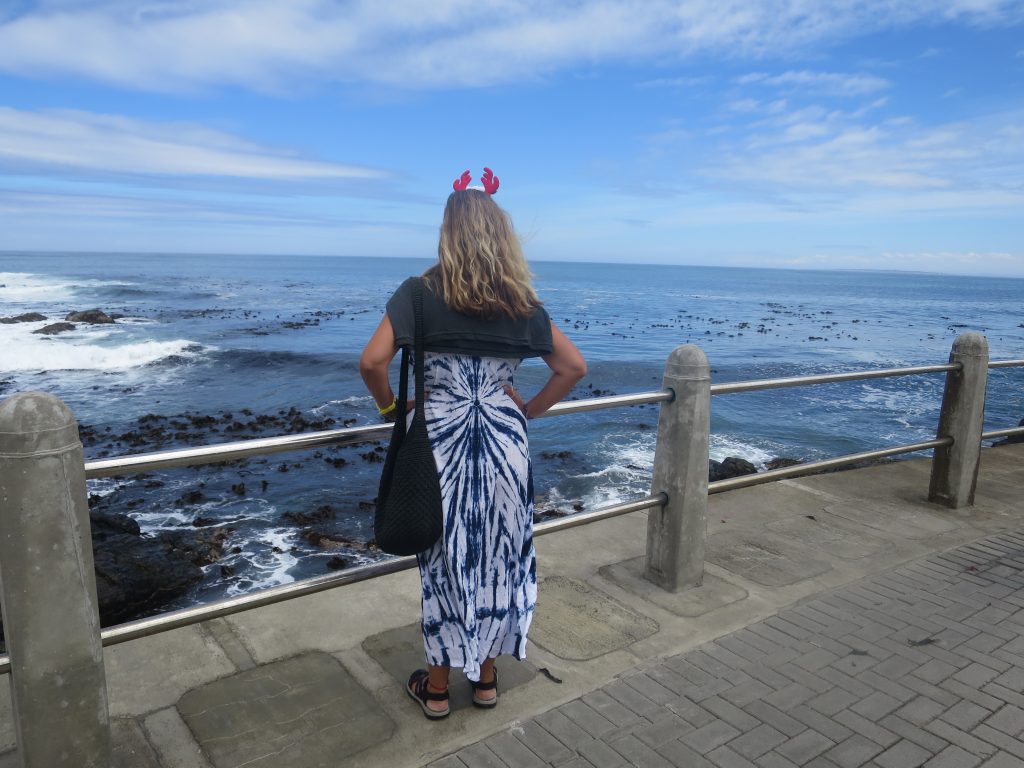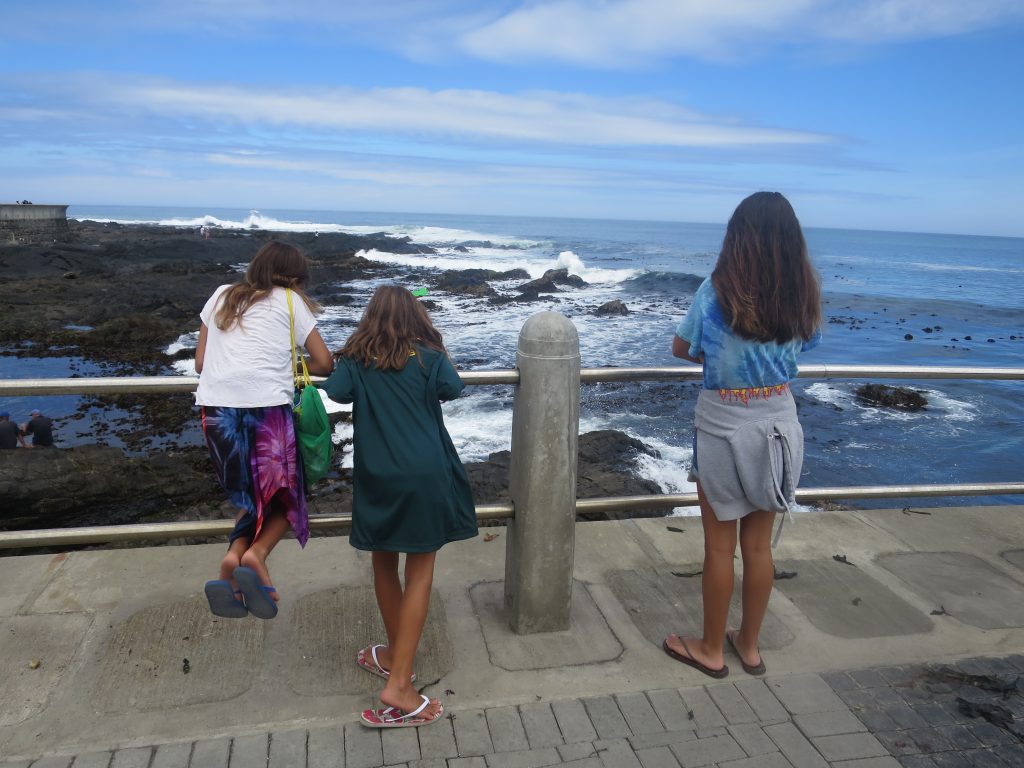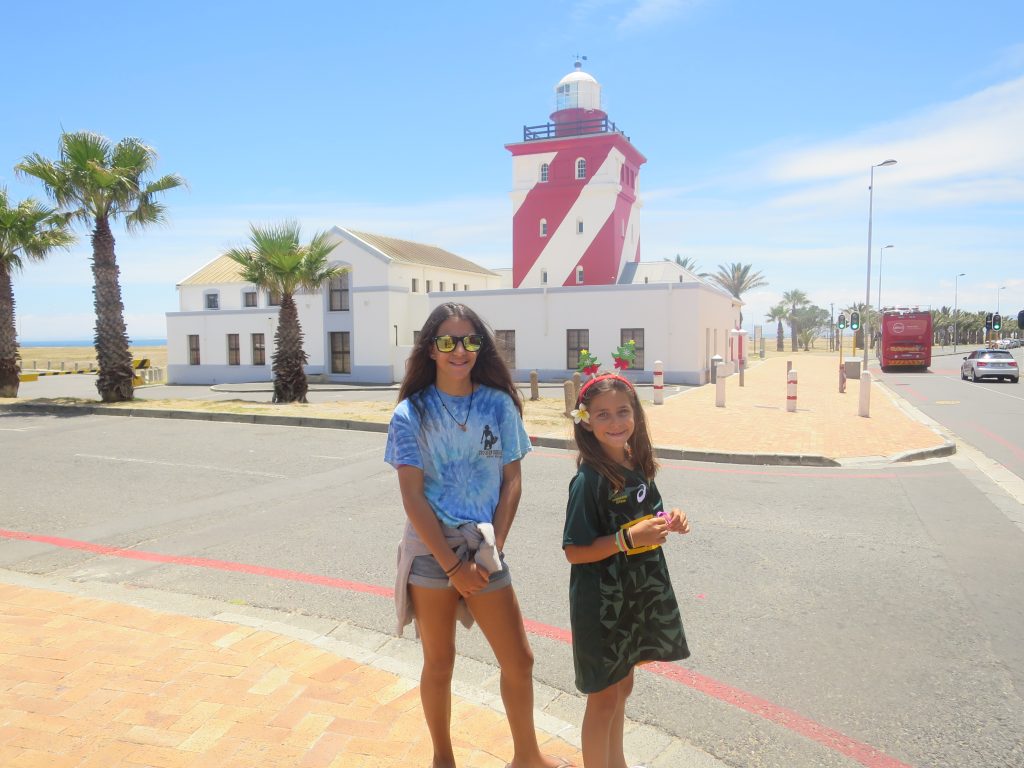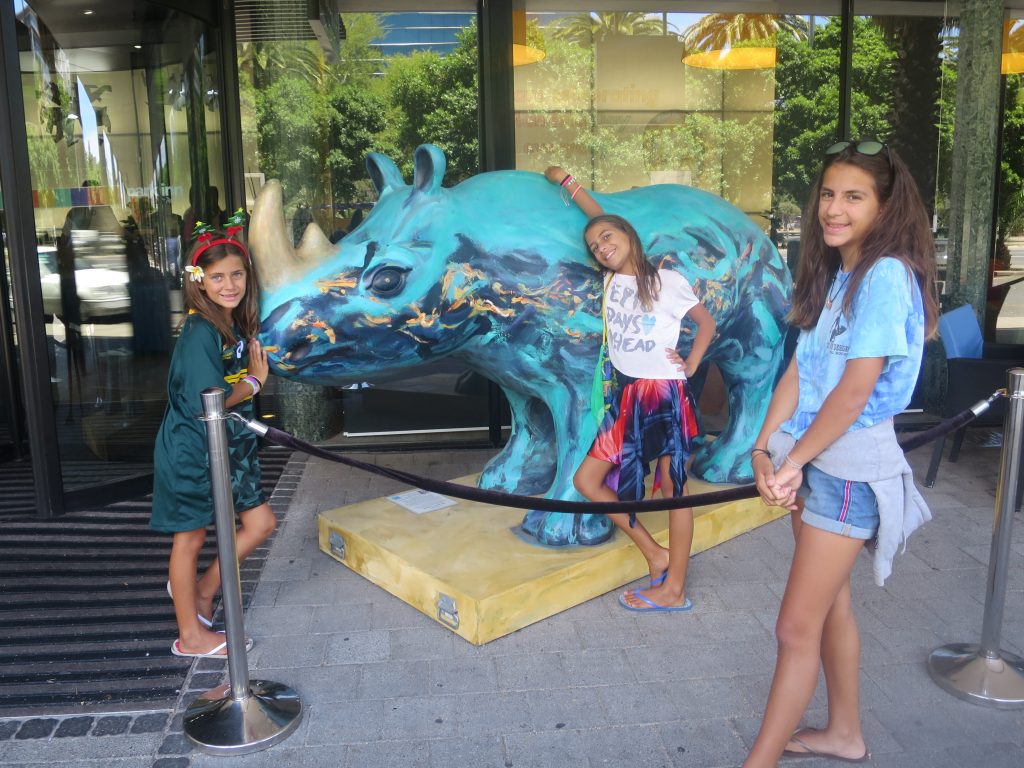 Food was a set meal which was nice but not overly popular with the kids…it was still fun and we had Xmas crackers and a few laughs!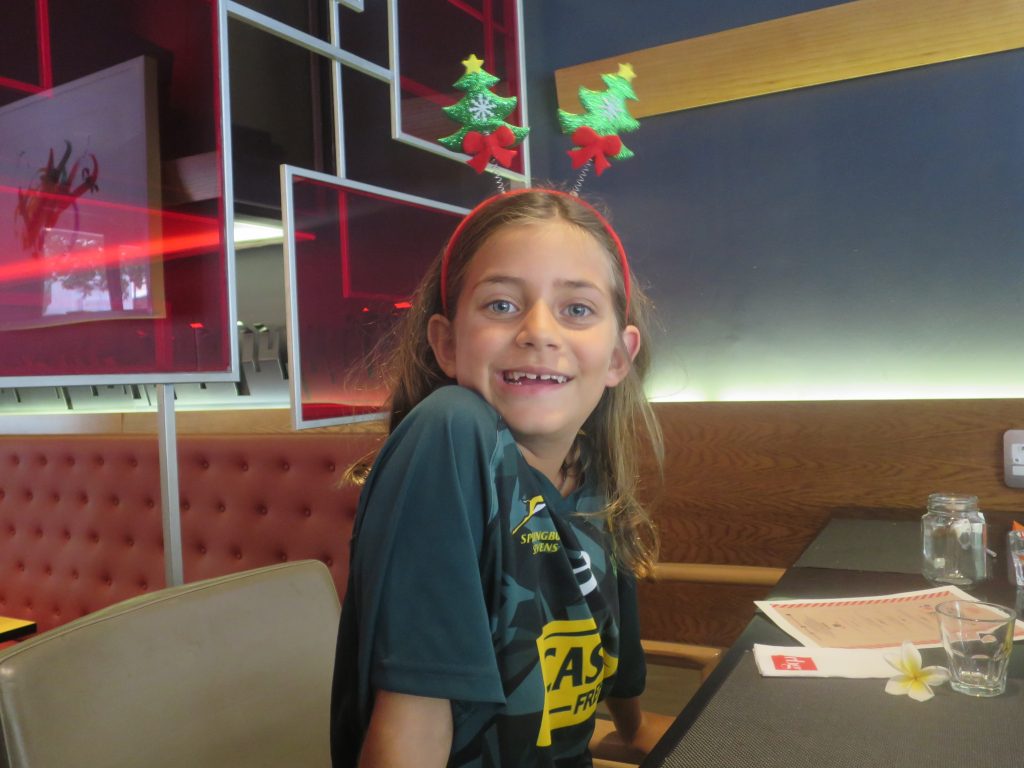 After lunch we Took advantage of the great weather and wandered to the Victoria and Albert Waterfront area which is all shops, hotels and touristy stuff. Plus there were seals swimming int he harbour there!