Going to Cape Town and not going up Table Mountain would be crazy so we luckily picked a nice sunny day and went to the bottom of the cable car to go check it out! Most days had been cloudy which would obstruct the amazing views from the Table top. When we got to the cable car the line up was super long and there is only one car going up! Luckily it fits about 40 people so the line only took about 45 minutes! At the base was some chap telling the history of the mountain, pointing out the old style cable cars that were near the entrance to the current cable car.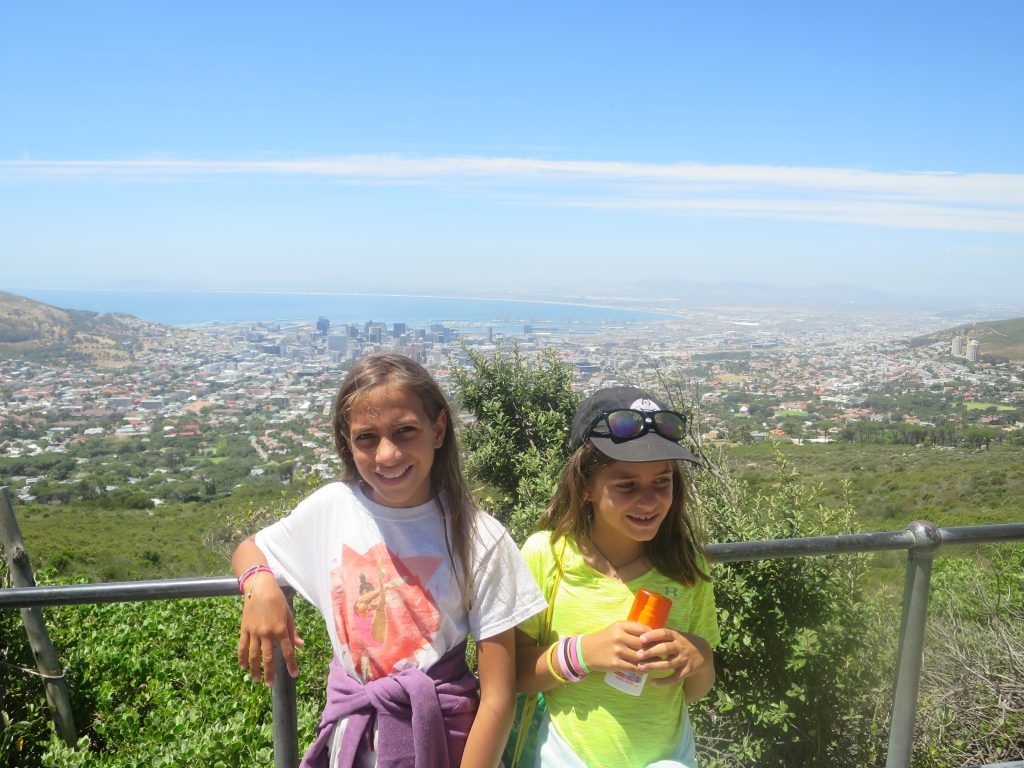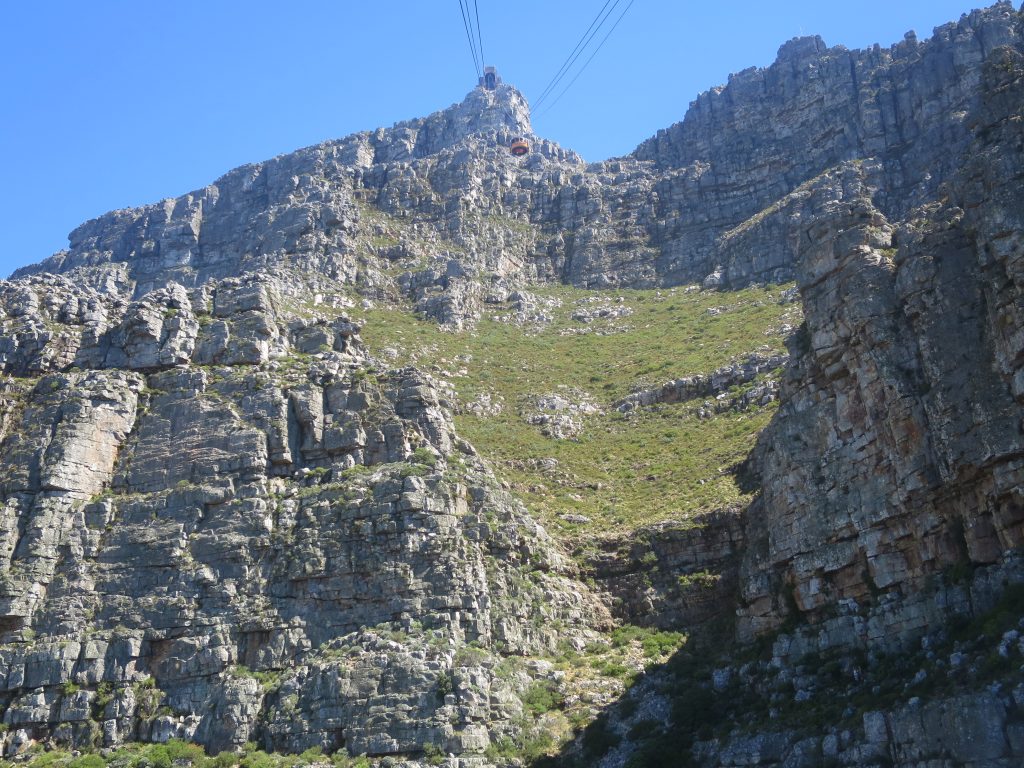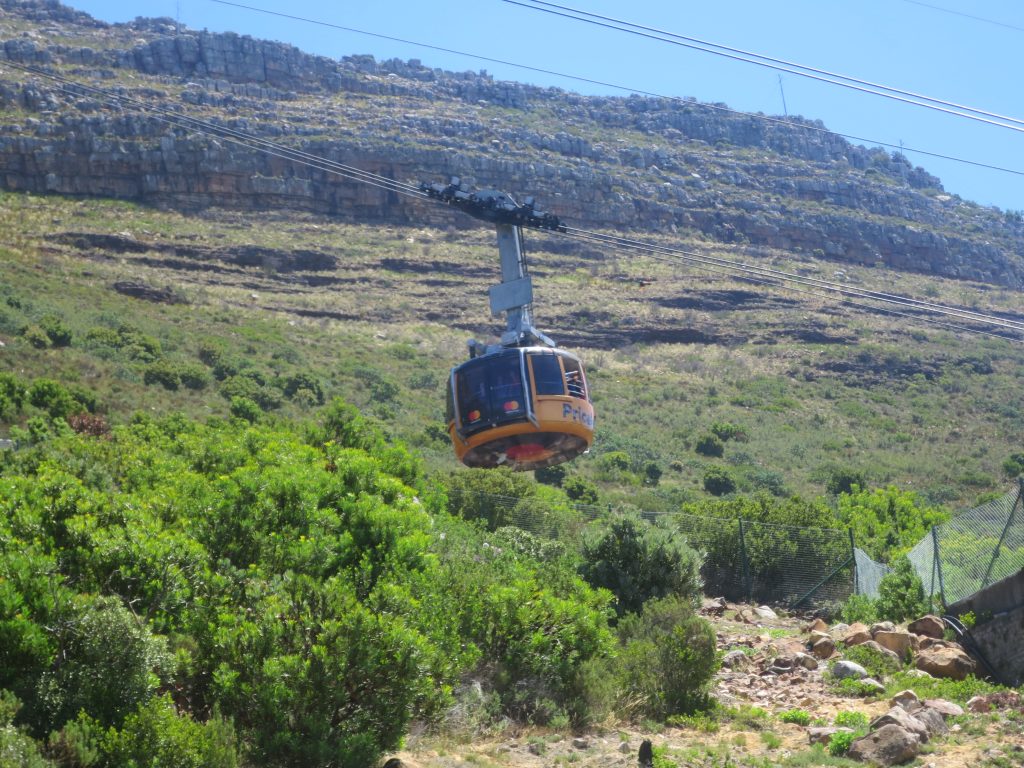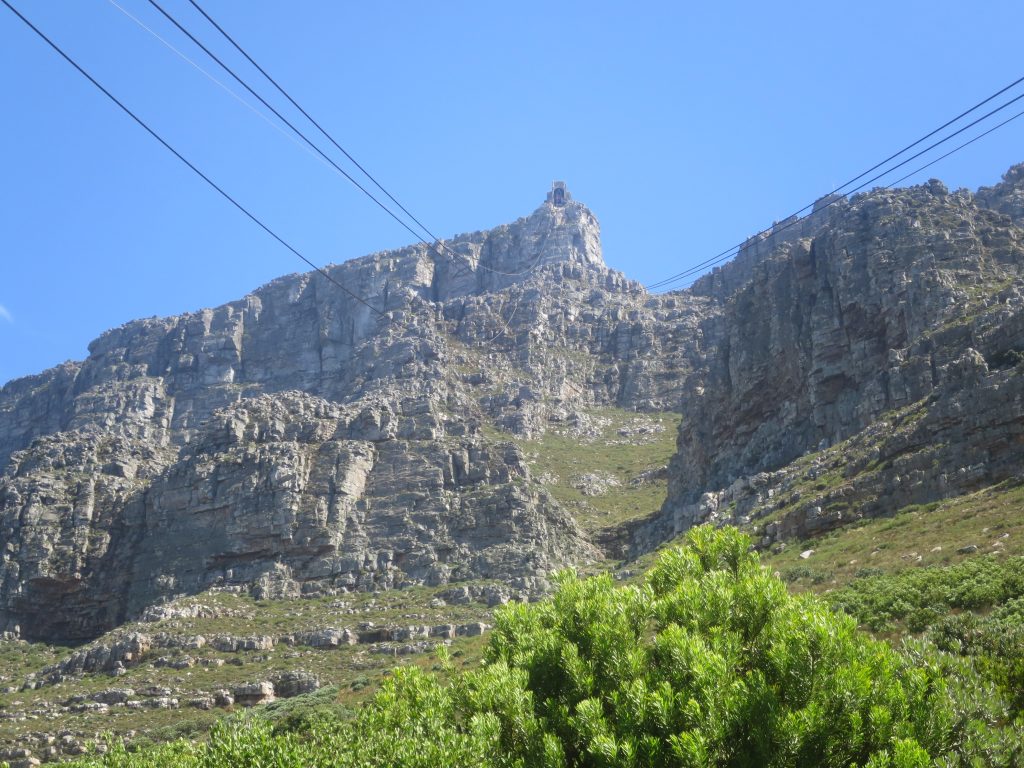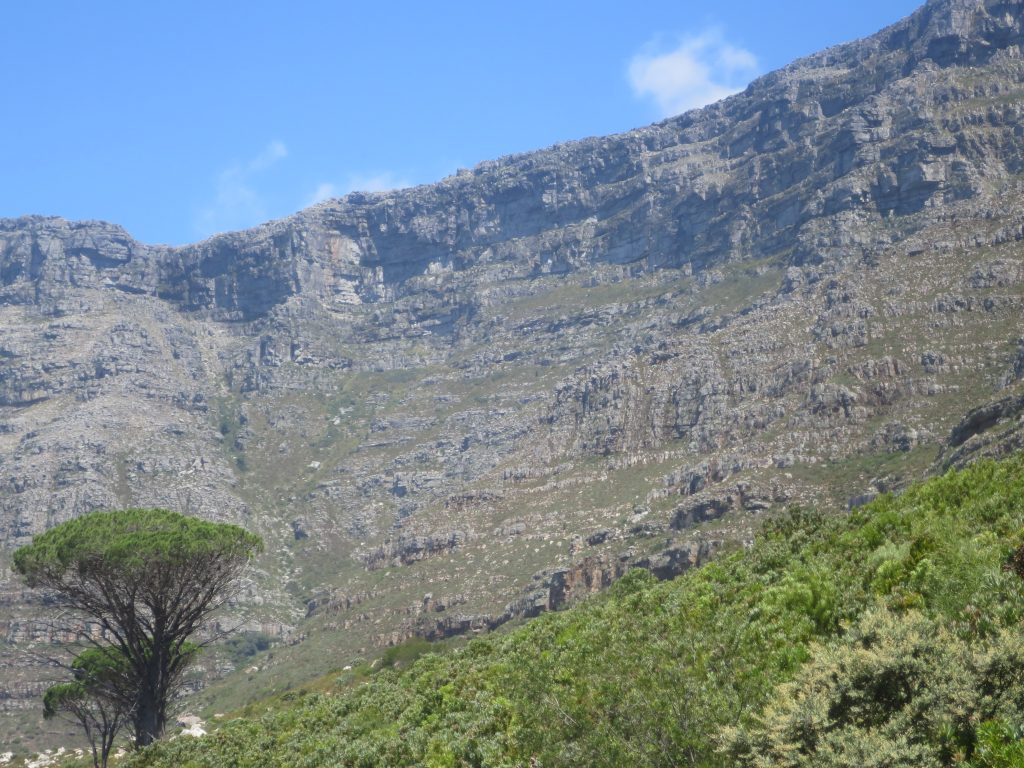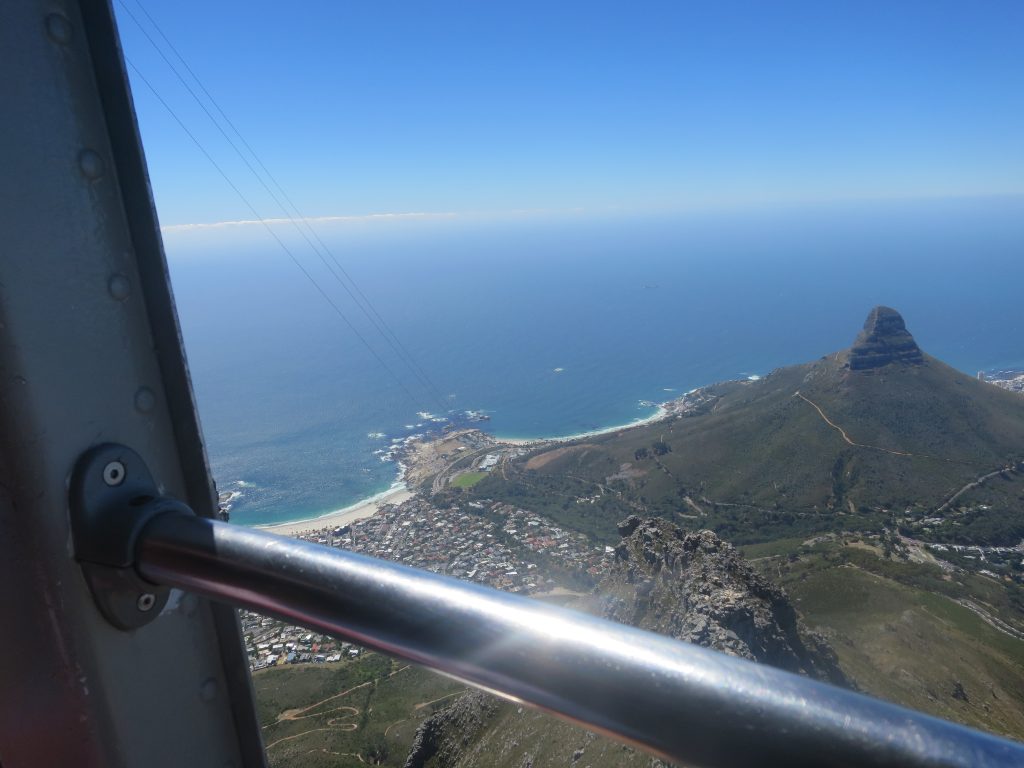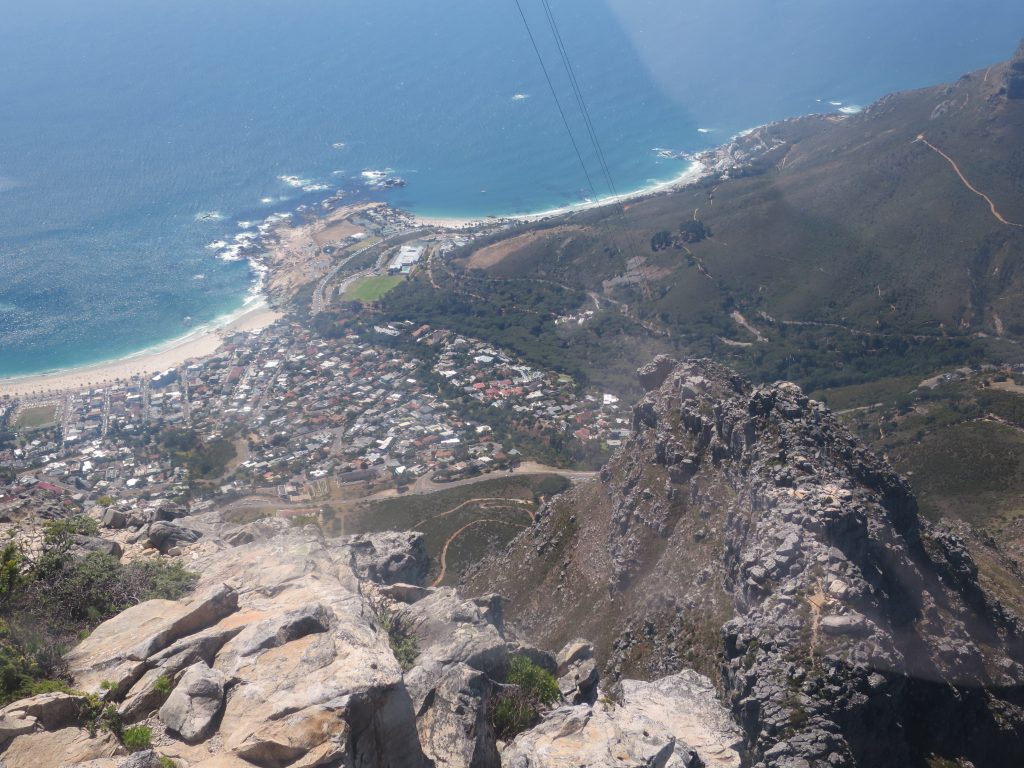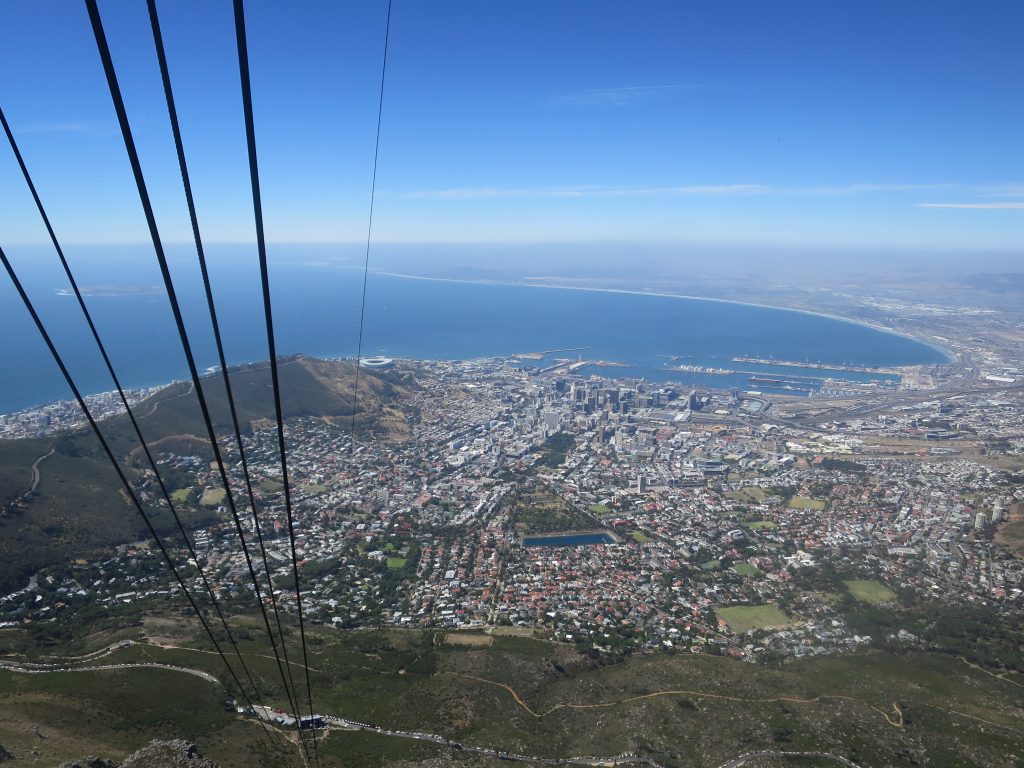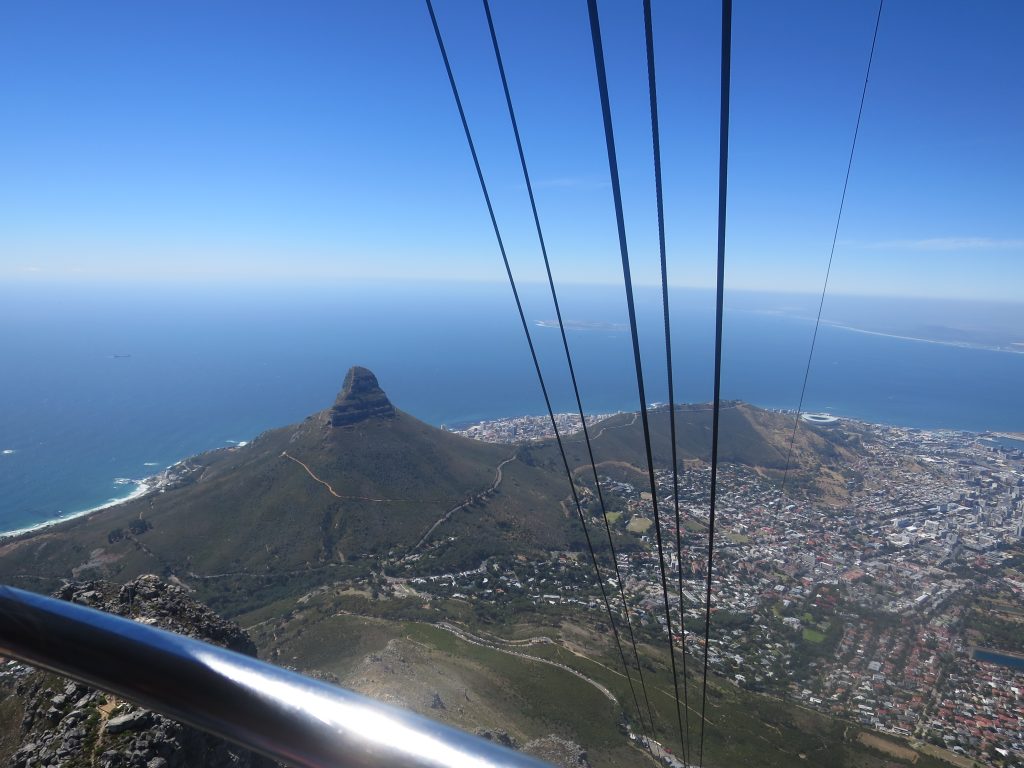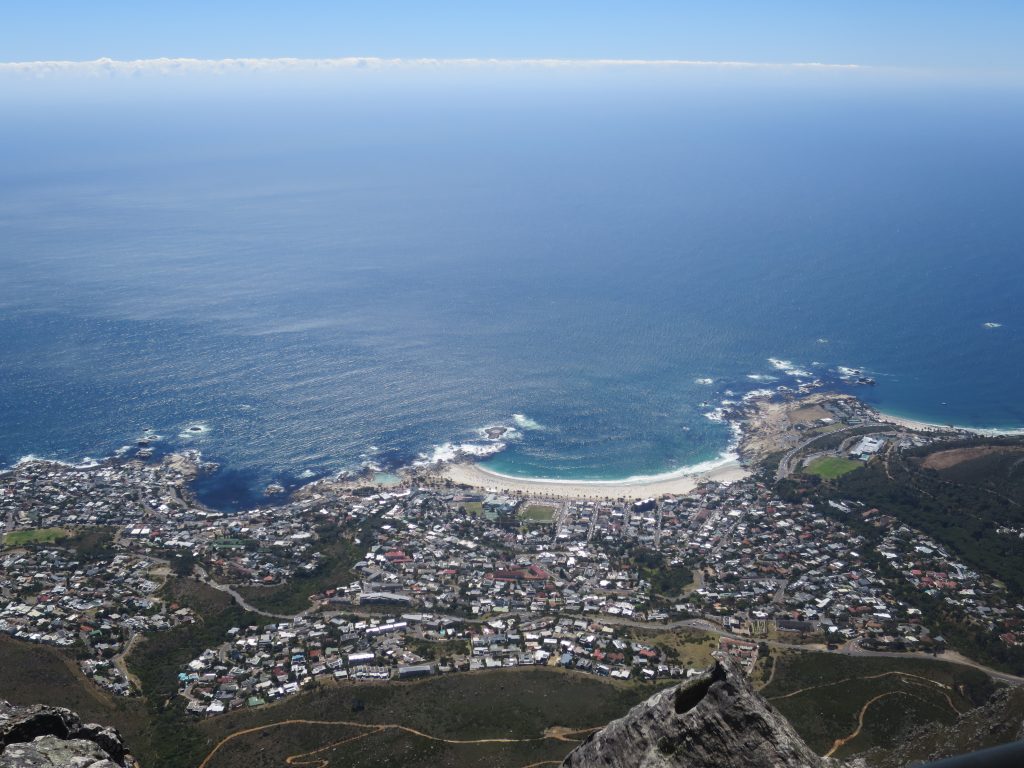 Once arriving at the top we had figured it would be super busy as so many cars had gone up. However once we had moved 100m from the cable car station the crowds thinned out considerably. So we took a fe pix and set off across the Table Top!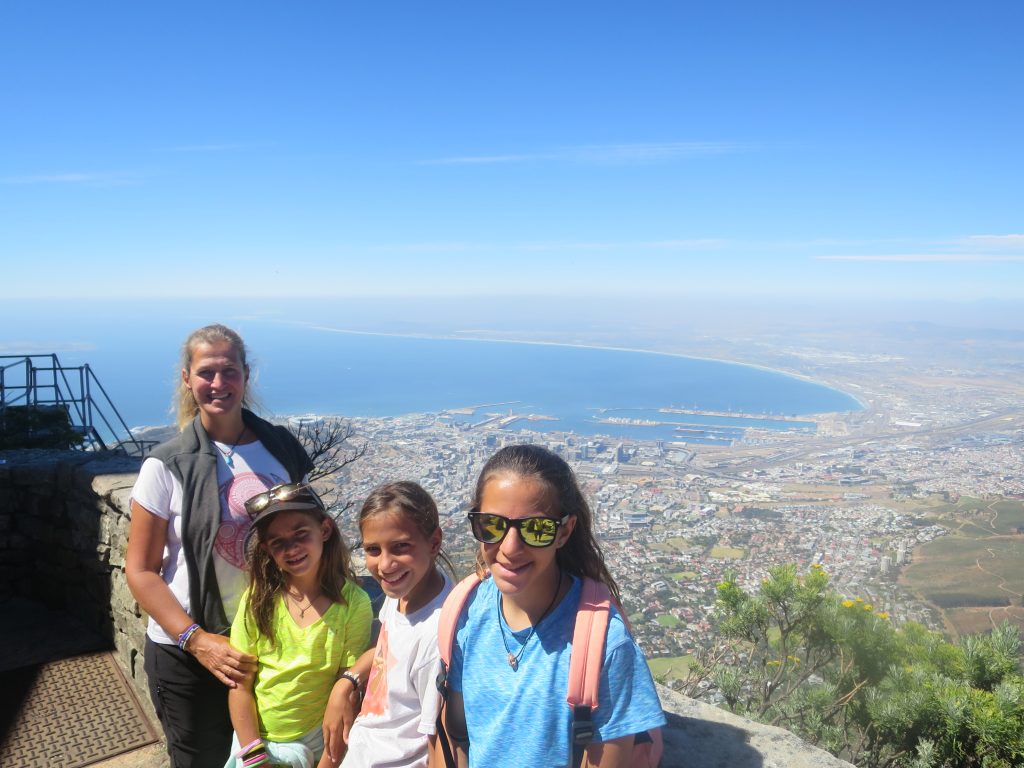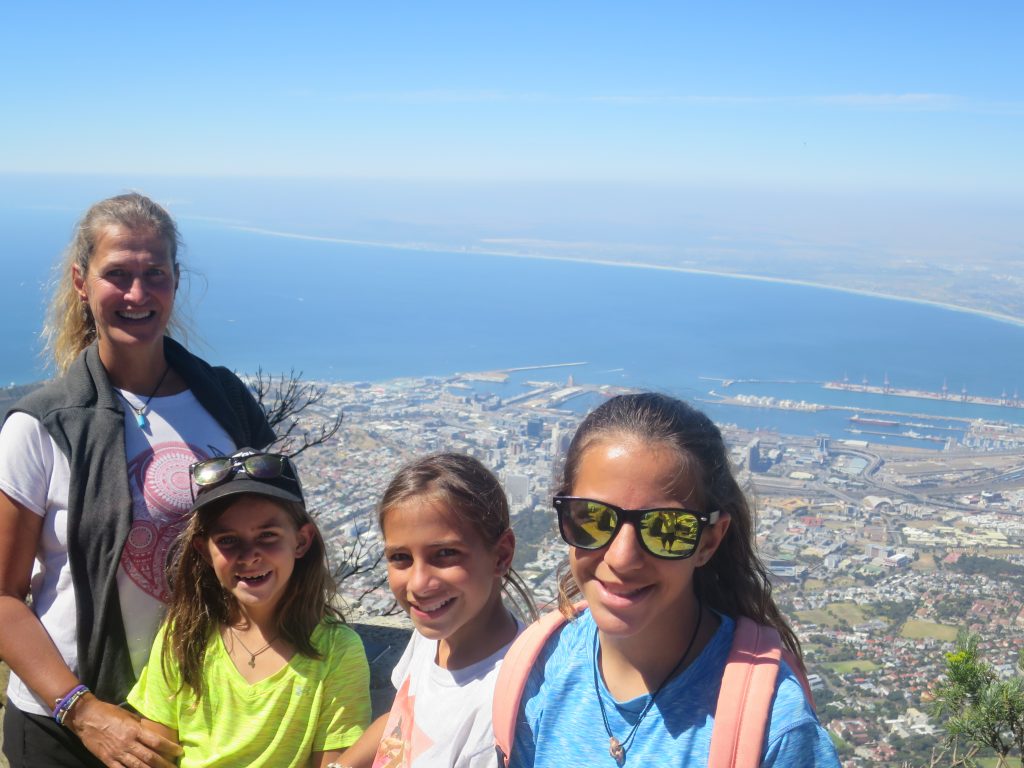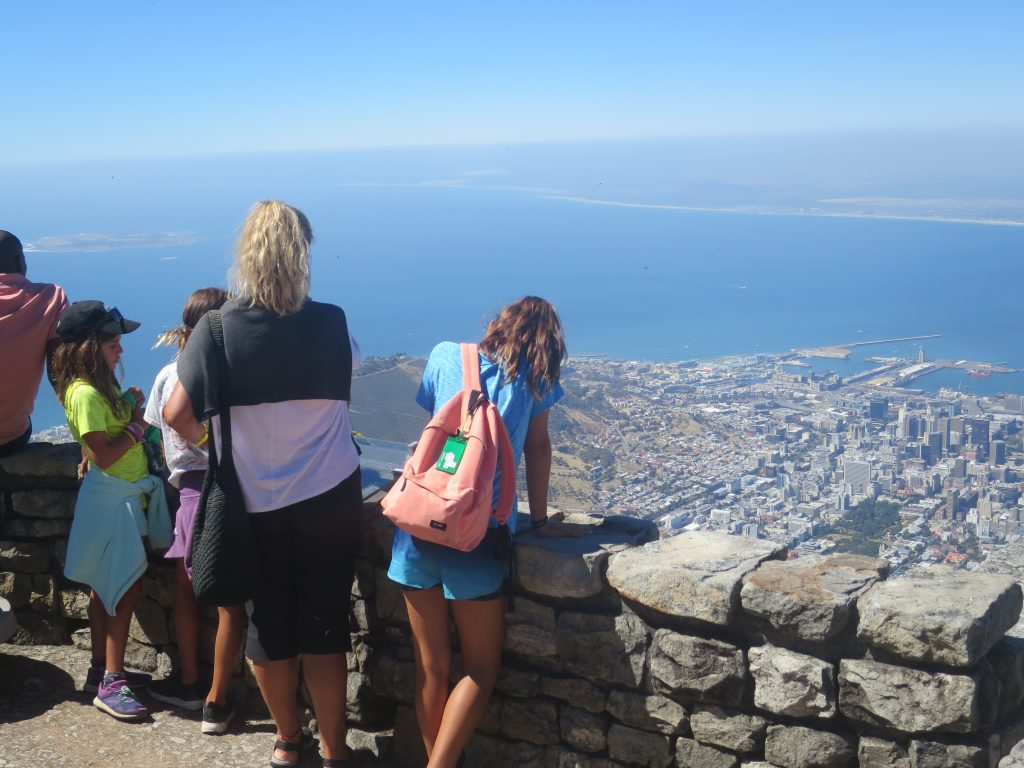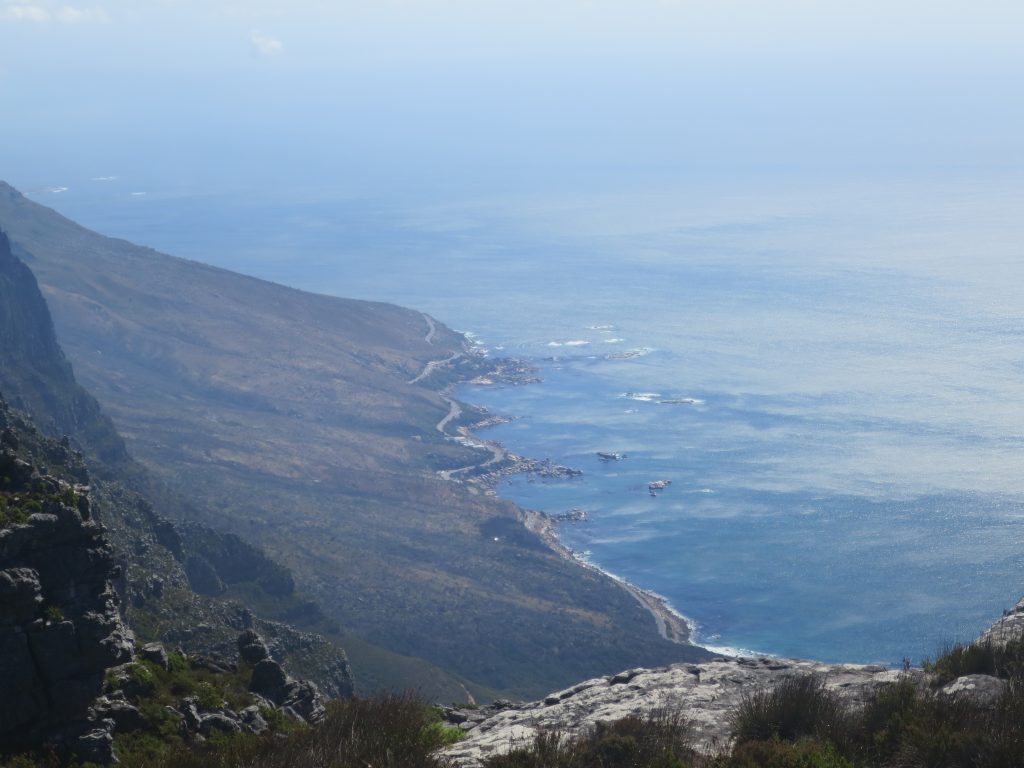 We spent some time on the top of Table Mountain. As mentioned there were few people up top considering how many go up! I guess they just go up for a few minutes and takes the cable car back down. The younger two played chase while the rest of us checked out the views and looked for a route to descend.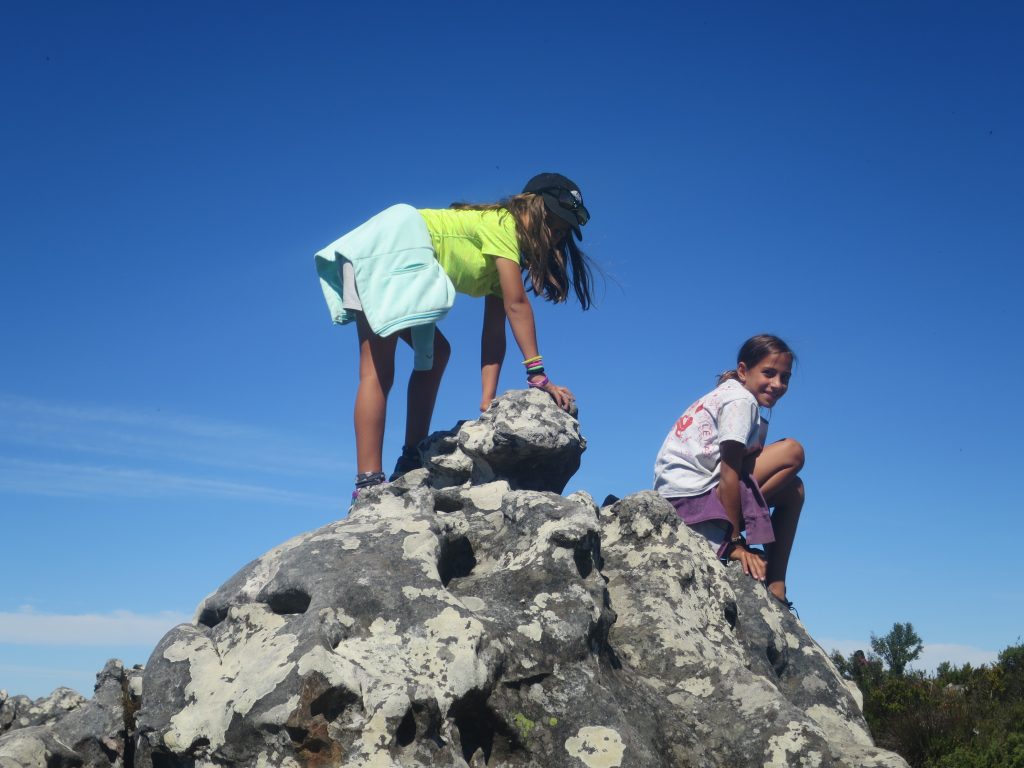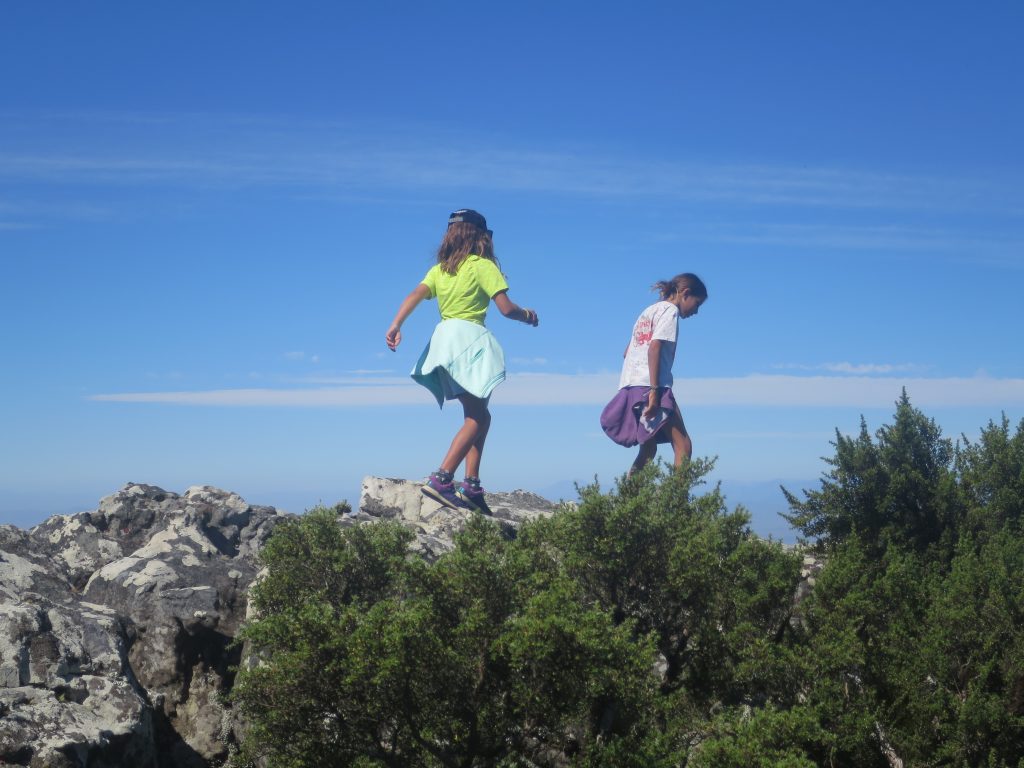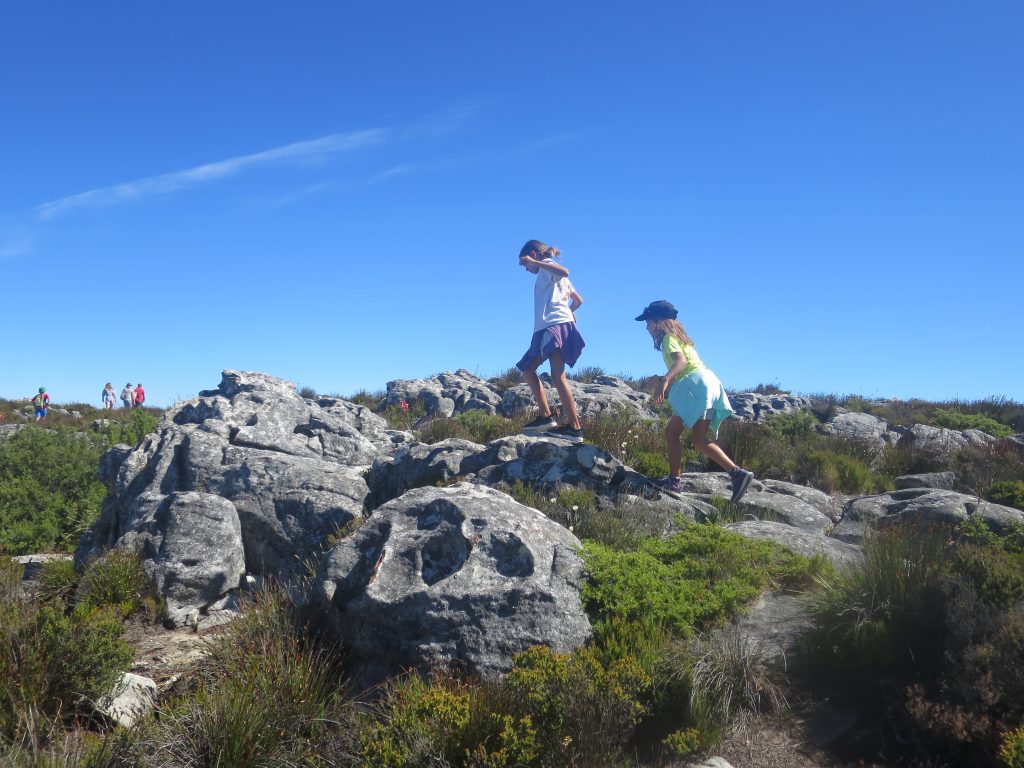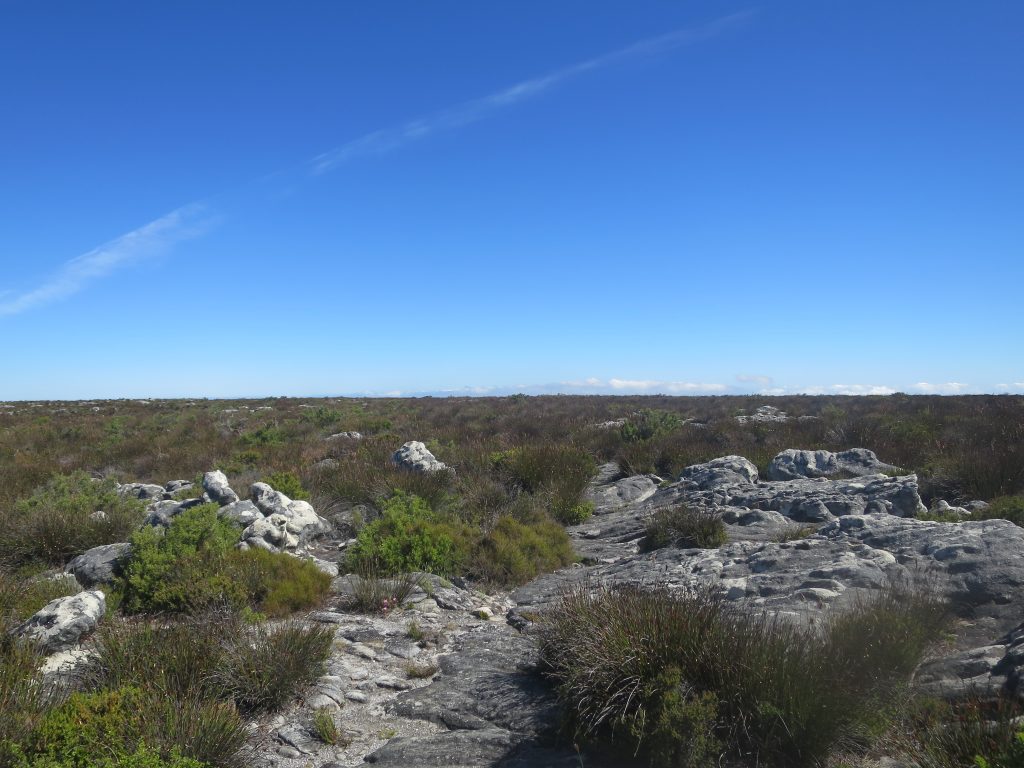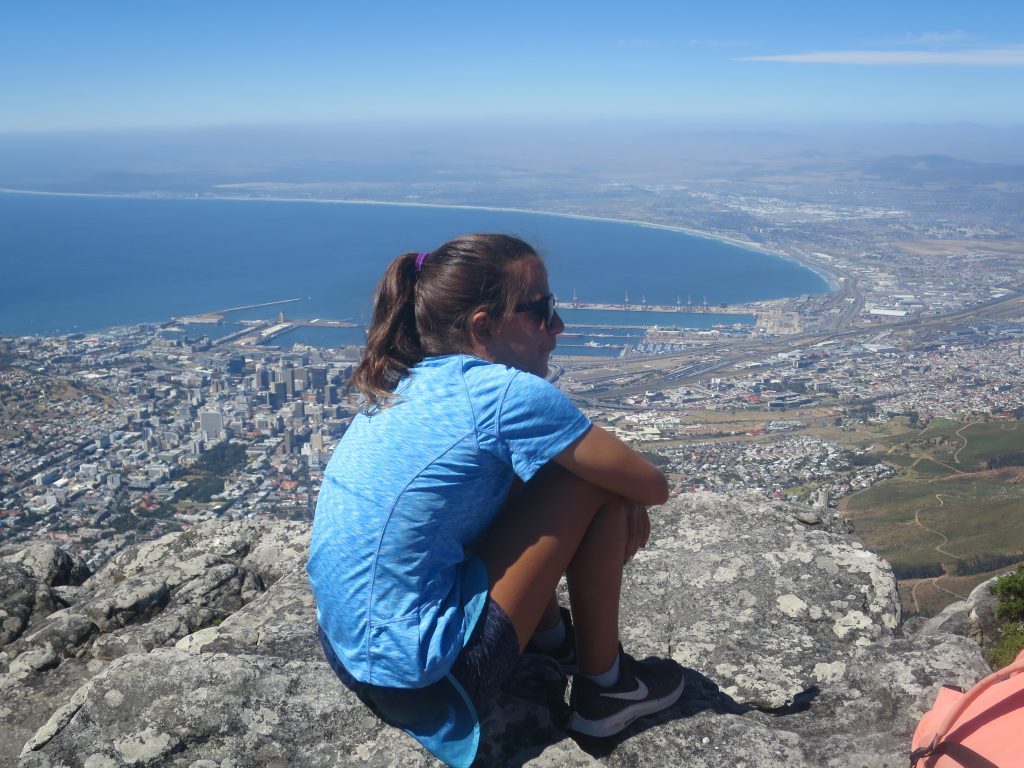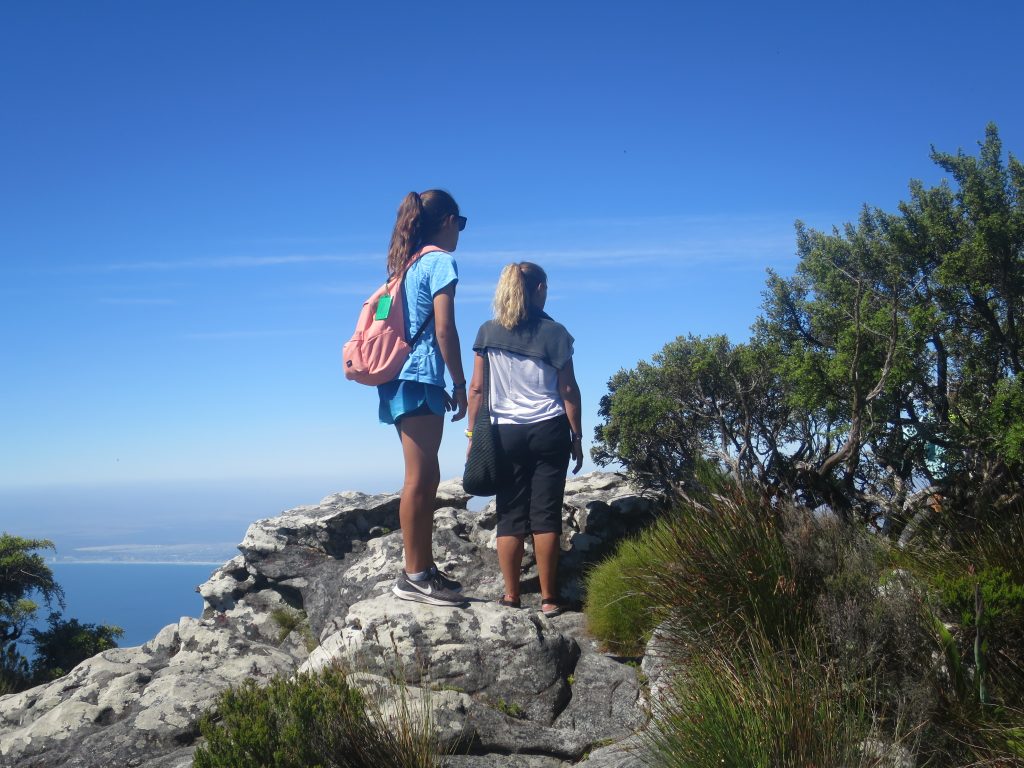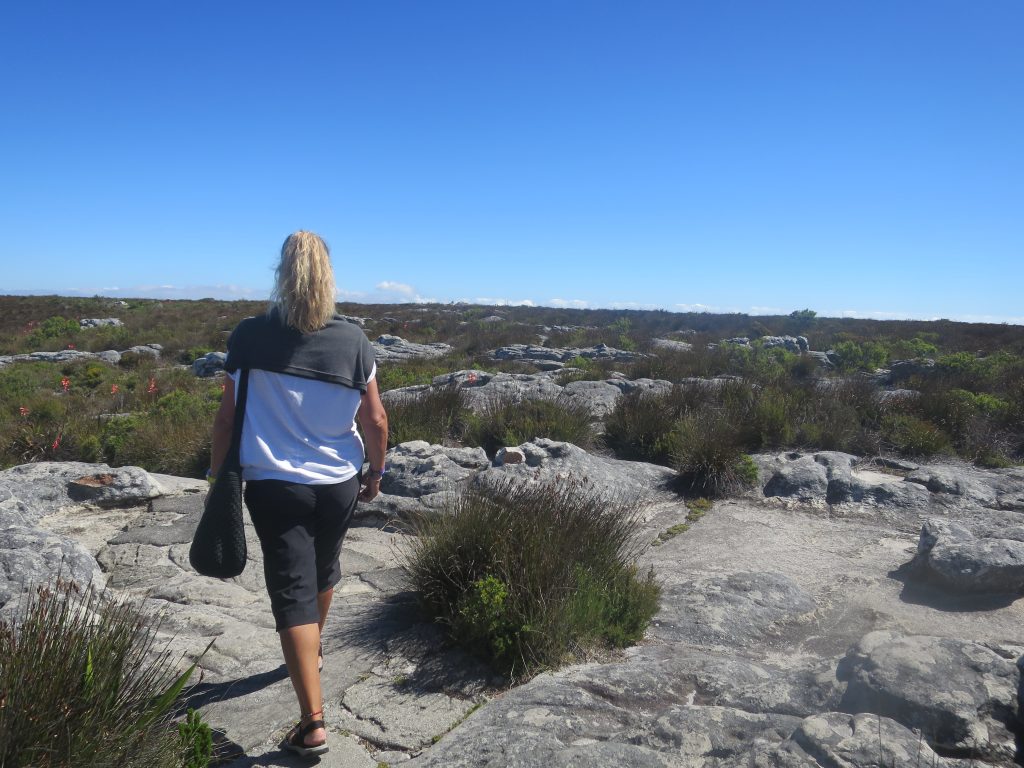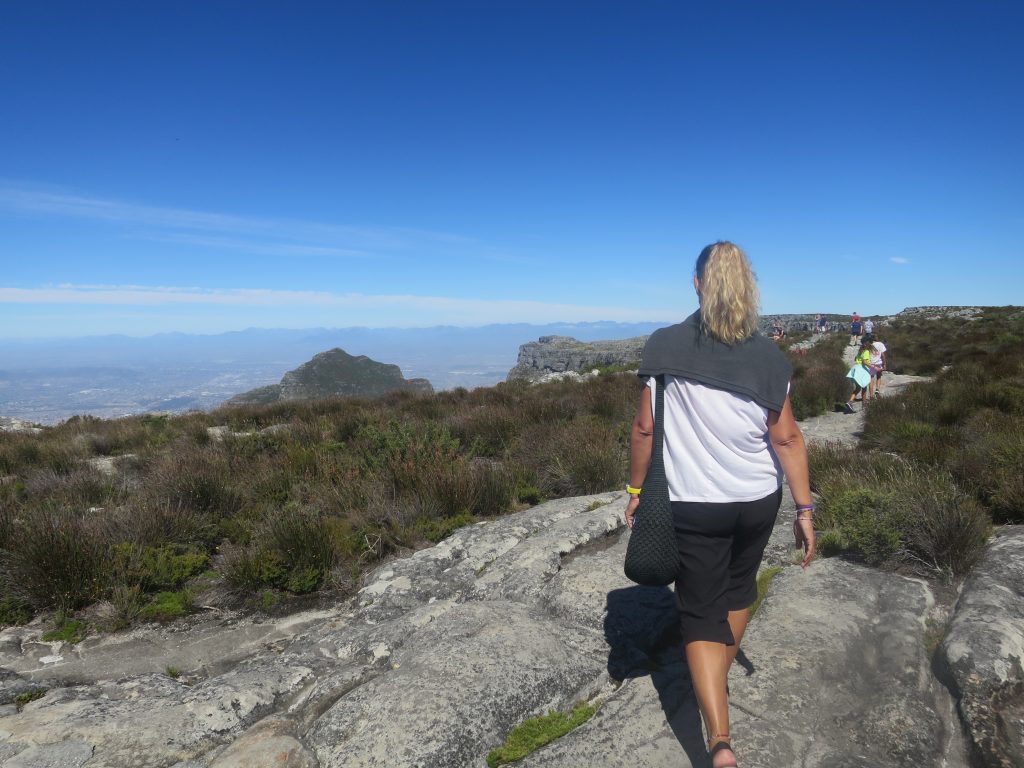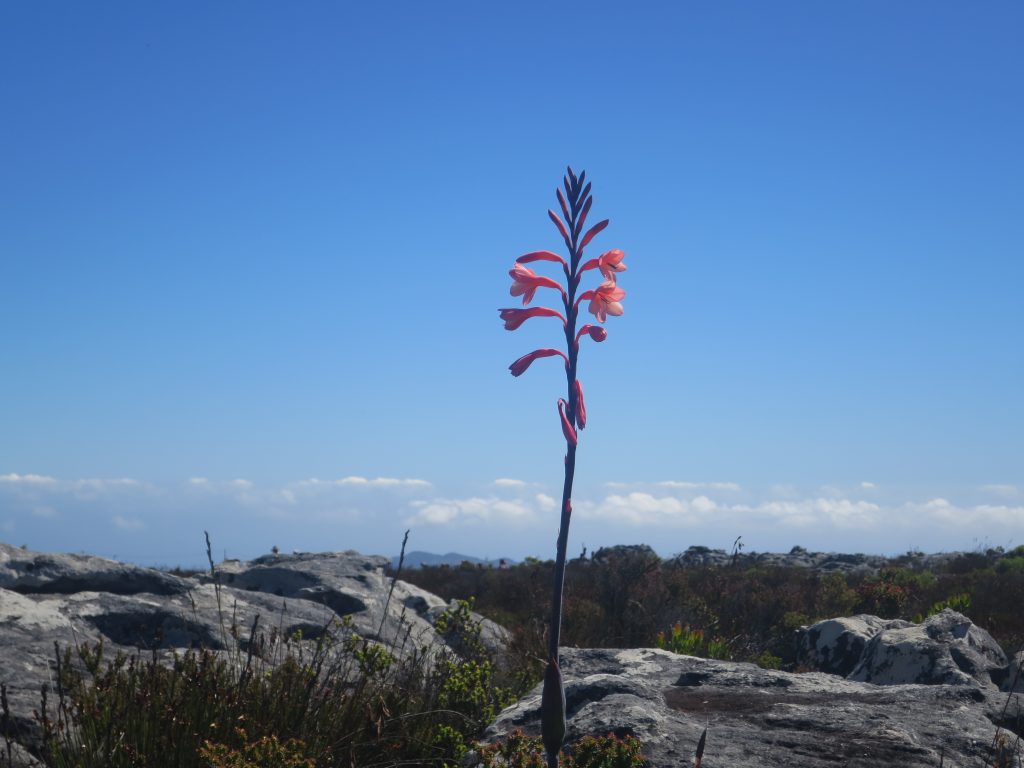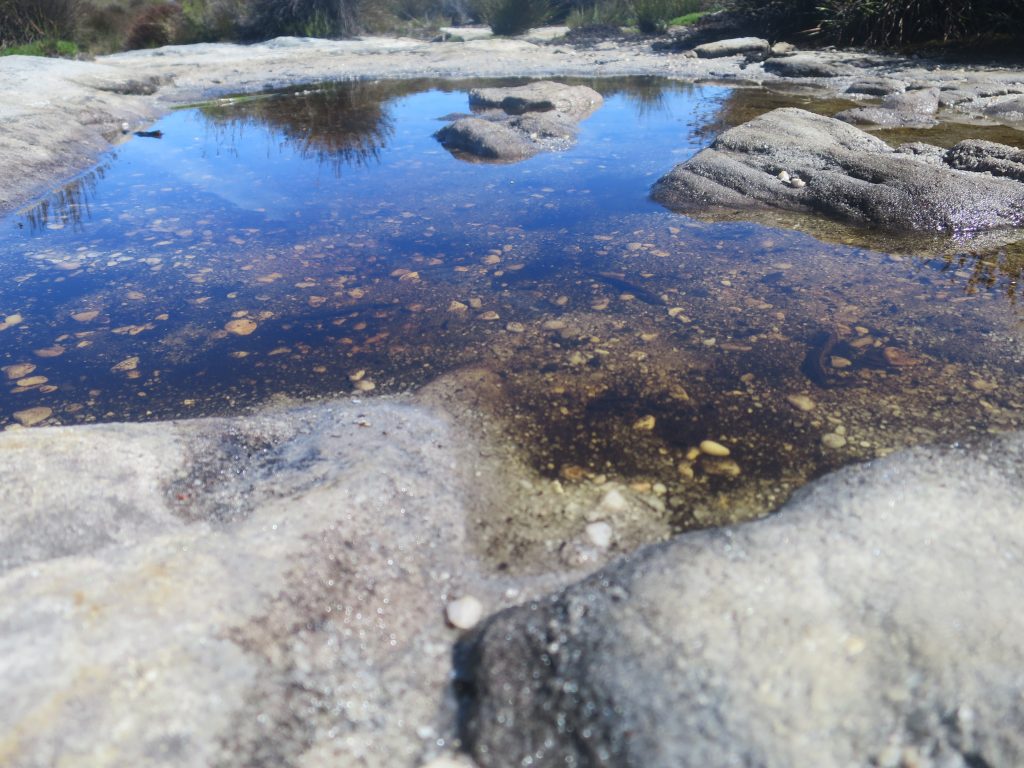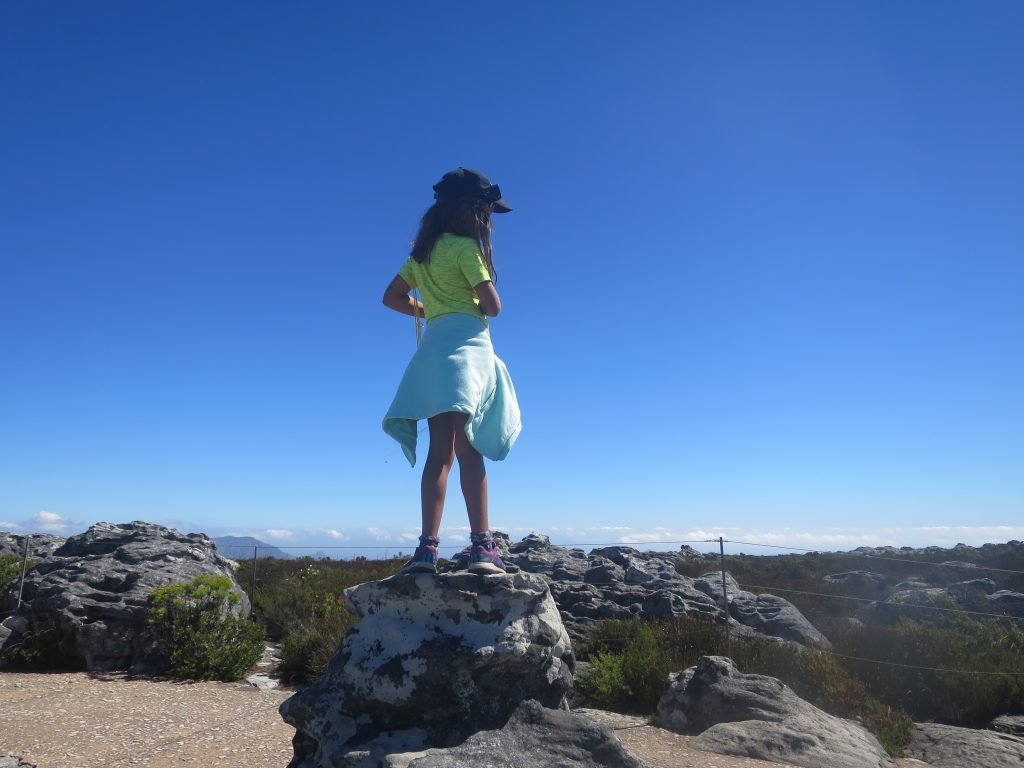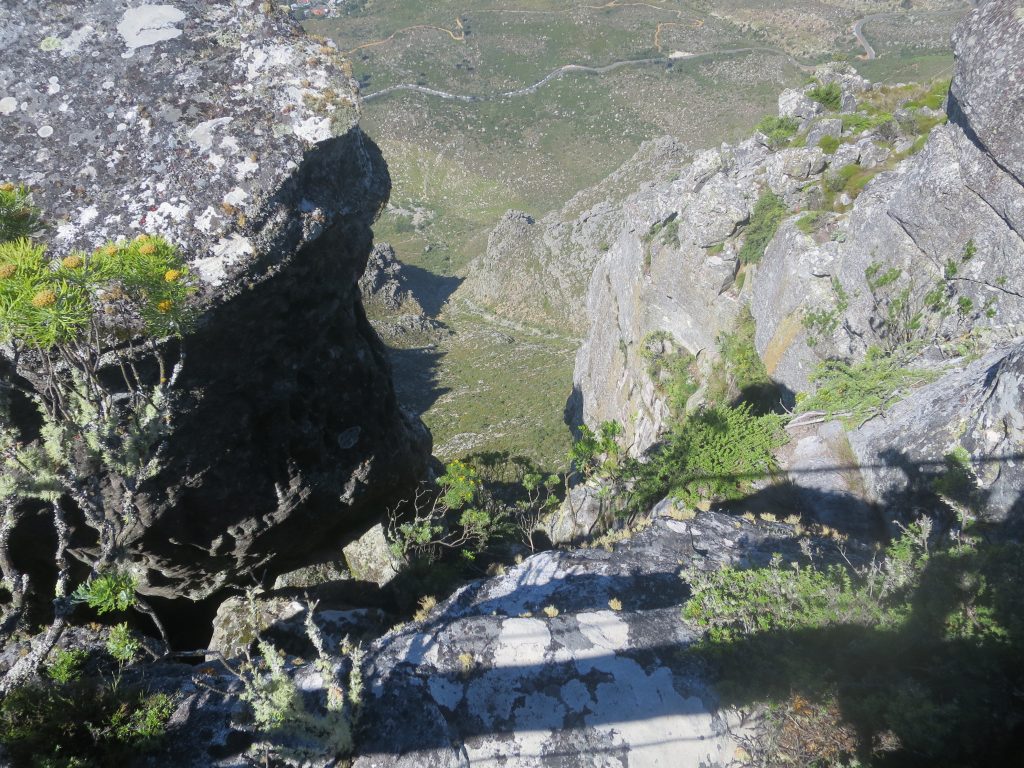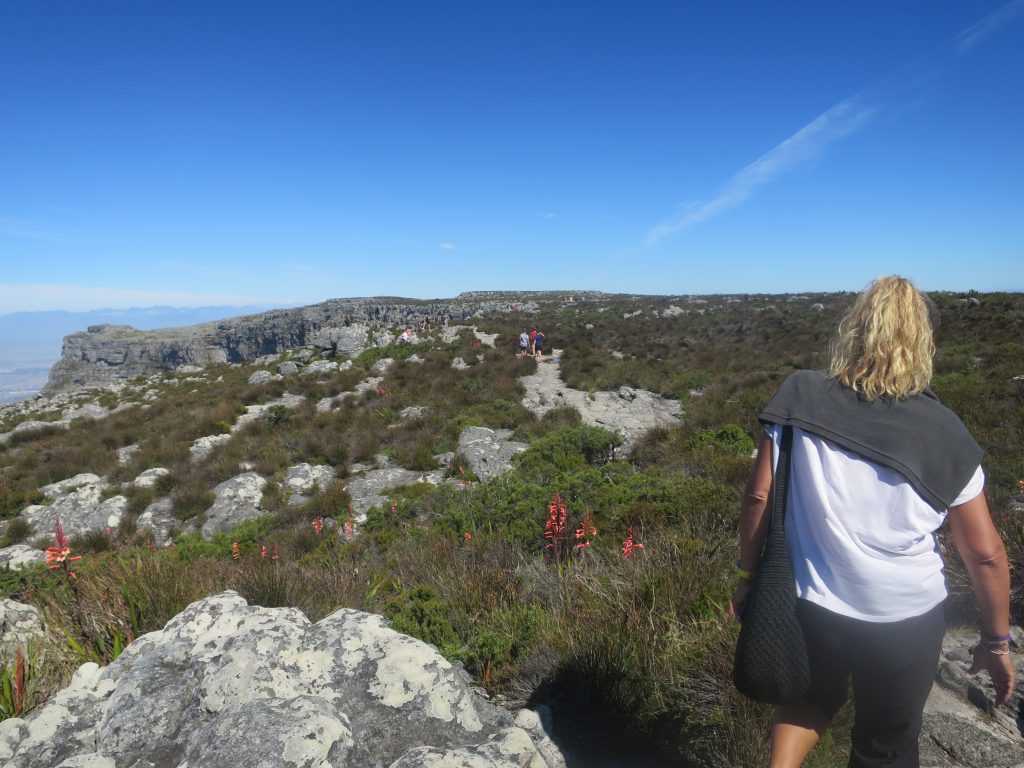 The easy part was now over. We had finally found a way down through a gorge and a winding trail down to a road that we could see in the distance. A few very out-of-breath people were coming up so we knew it was navigable….needless to say – it was a long way down! Spirits were up for the downward hike and after half the descent all the folks started with the animal sounds….if was pretty funny! We met many people on the way up who were pretty knackered and as we got lower some were already in dire straits and had a long way to go!